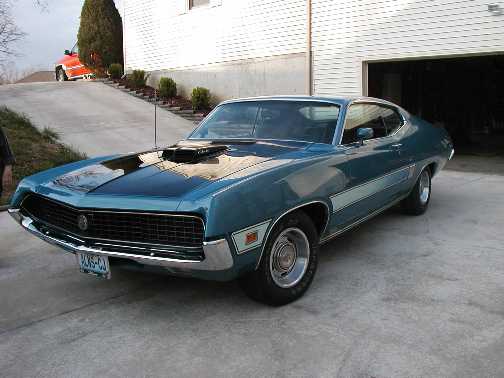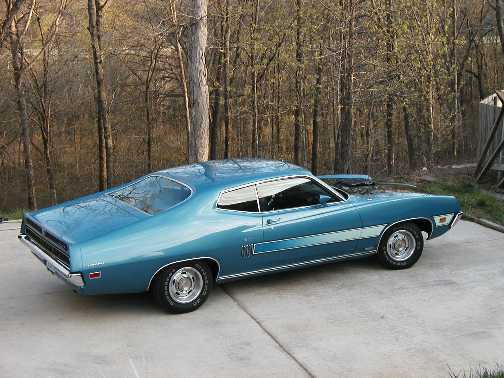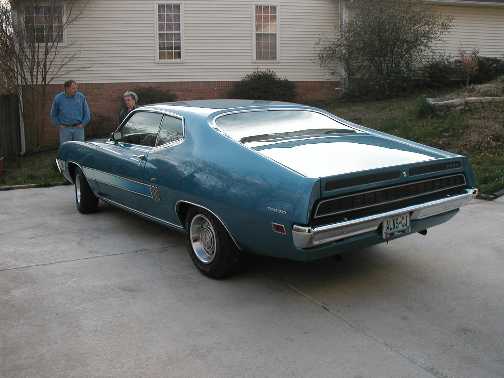 "Thank you for answering some of my questions - I "finally" got my car out of the shop after 4 months of hard work. First pictures taken, I am going to get some better ones made.
Allen"
11-9-2004 - "I pretty much have my car complete - you know all the big easy items on my restoration project - now is the hard stuff - I am not at all happy with my plastic gage cover. The chrome is all yellowed and the plastic is not new and clear. I have purchased a couple of instrument clusters from EBAY, all sellers stating the cluster is nice and perfect - year right!!!! no better than what I have. Question how do I get that new look again. I never seen a NOS cluster for sale. Also my a/c ducts "Chrome" could be freshened up. How do I restore this area.
Thanks, allen PS - attached find latest pictures of my Ranchero, since I finished the outside. Also my CJGT"