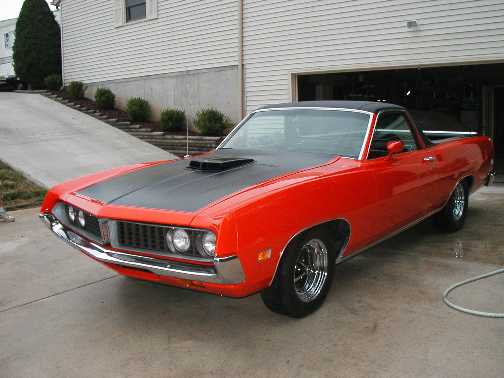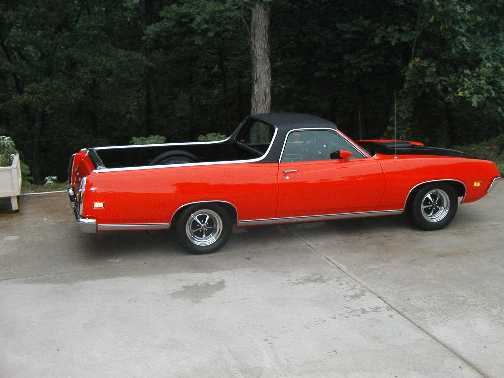 "Hi Mike, I am at it again - attached pictures of my latest project - this is going to be my daily driver(only in good weather though). It is a 1971 ranchero 500, 351 cleveland 4 barrel with ram air, Steering brakes and air with a c-6 trany. Ribbon Tach.
Questions: As you can see the car does not have any ranchero emblems on the side. I have seen pictures with the emblem on the rear quarter in front of marker light, or on front fender behind tire or both places and none at all . What is correct for this model and shouldn't this car say Ranchero 500 somewhere?
Also the ram air shaker looks plain - maybe a cobra jet script on each side ??????
Also did Ford ever offer cruise control and tilt wheel and if not, is there another Ford car that I could take the cruise / column off of and make work. I did that years ago on my 72 el camino, took cruise off of a chevelle station wagon along with tilt wheel and auto locks/windows. It made the el camino sweet. You can post these pictures if you wish.
Thanks, Allen"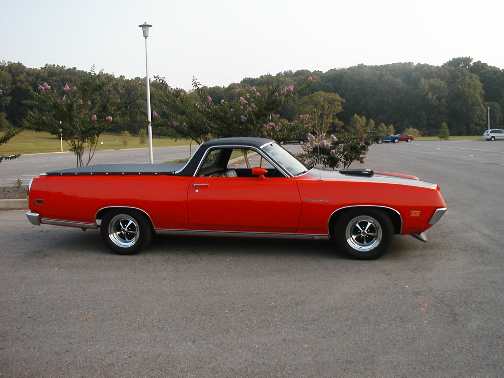 11-9-2004 - "Attached find latest pictures of my Ranchero, since I finished the outside. Allen"