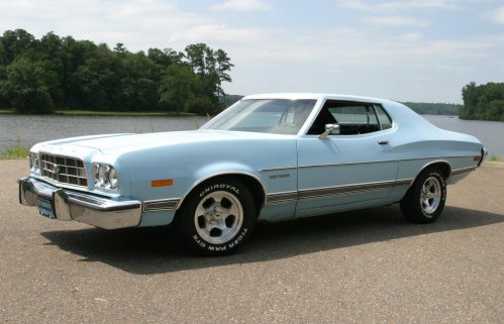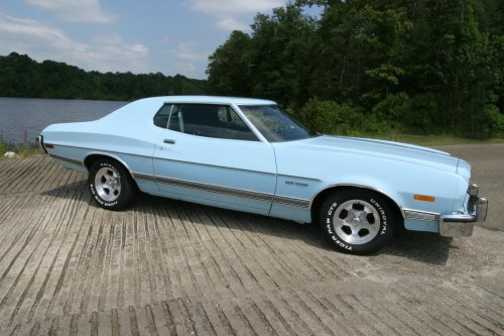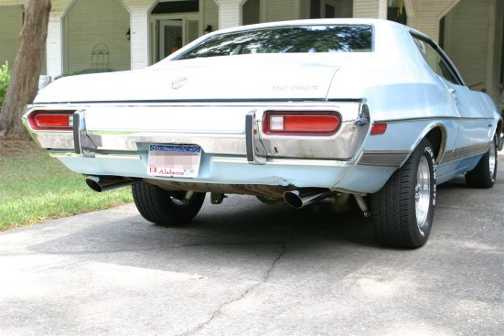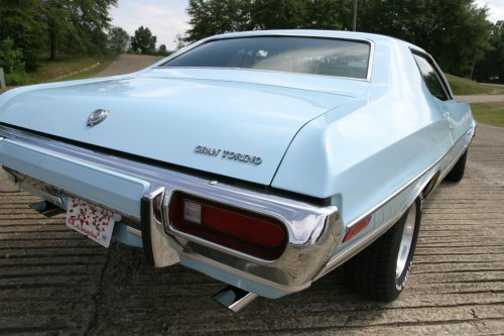 Hey Mike, I'm Allen Scofield from Opp, Alabama. I'm the proud owner of a 1973 Gran Torino. This was my Grandmother's car while she was alive. She bought it new in Jan '73 from a local dealership. It has 64,625 miles on it (all original inside and out...even the paint!). I did do some things to it to improve the appearance like new wheels-n-tires and a good cleaning and waxing. It runs, rides and sounds great! I thought you might enjoy a few pictures of it for your website (which is awesome!) I have a page especially for it at: http://oppshell.com/blade/index.html . You are most welcome to link to it if you like. This car is on the Car Domain website as well :)
BTW: I zipped up the pics for easier transmission and handling. These pictures are the latest. They were taken today at a local recreational lake on the boat ramp.
Thanks and keep up the great work on the site! It looks great!
Allen Scofield Opp, Alabama