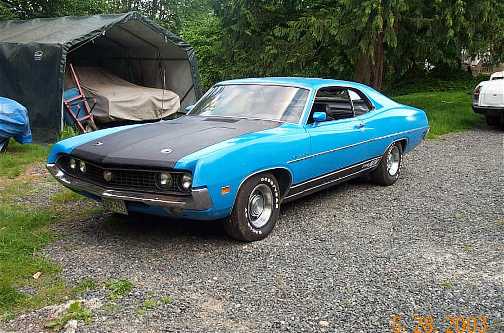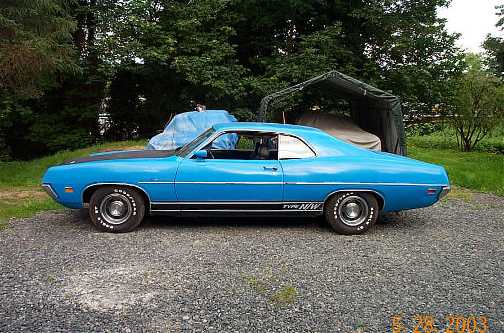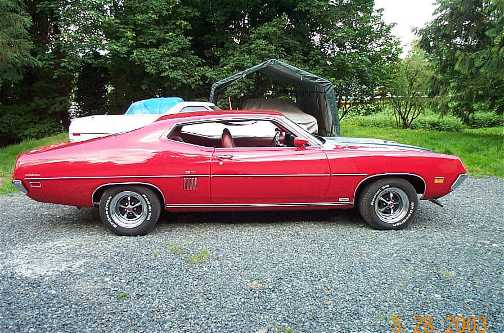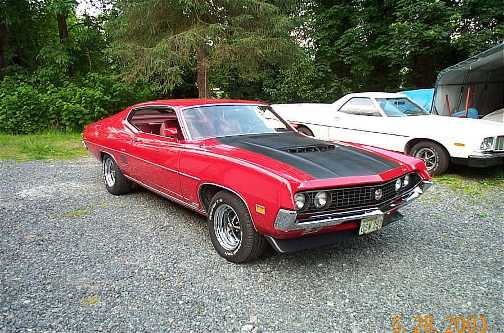 "Hi Mike, Great web site! Here is some pictures of some of my Torino's that I cruise around the Pacific Northwest in: -1970 Torino Type N/W Grabber Blue it has a 351c 2v,c-4 auto, PS, I am keeping it stock. It has 160,000 miles on it so it will need a full restoration, but still runs and drives good. -1970 Torino GT Fastback, Red, it has a 351c 2v,auto,red interior bucket seats/console,3.25 Traction lock rear end. I have been working on it for a while now. It has a Holley 4 barrel carb, Edelbrock intake, I am installing a set of aussie Cleveland heads that have been ported and polished, and I plan on converting it to a Tremec 5spd manual transmission, It won't win any races but it will be fun to go cruising in. I also have a set of rear window Louvers waiting to be installed. -I also own a 1970 1/2 Falcon 2dr sedan,6cyl auto.,1973 Ranchero GT 351cj,4spd with bucket seats/console, and my dad has a 1971 Torino GT Convertible red with white interior.
Thanks, Bill Miller, Everett, Washington"
Thanks Bill, your cars look great... save some for the rest of us! Thanks.....