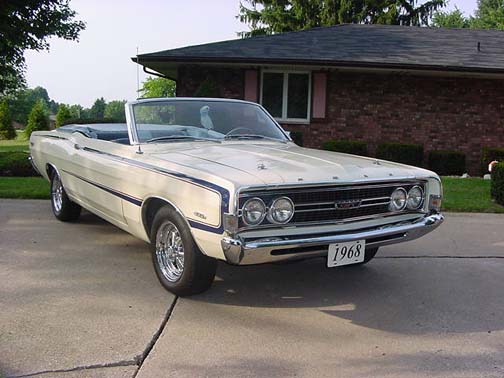 More from Bob Sopata of Valparaiso, Indiana. Bob writes " Mike, Sorry , I won't be able to make it this year to the Woodward Dream Cruise; I got stuck working next weekend! My Torino is back together and running great. I had a little trouble with the engine overheating ; so I had a new radiator built. It looks stock, but really cools that big block down. Here's the latest picture of my car. Have fun this weekend! Bob
Thanks Bob, the car looks great with the wheels! Wish you could make it....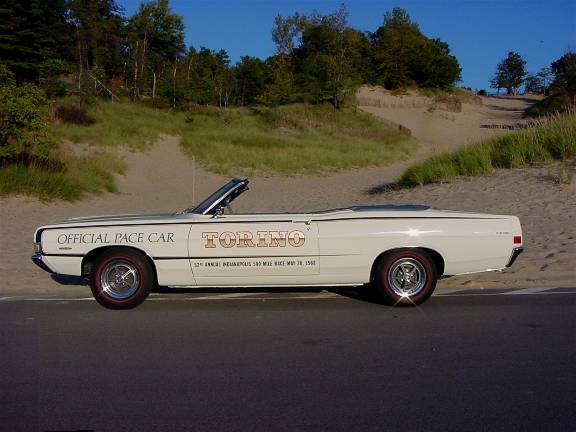 8-31-2005 - "Mike, My 1968 Torino Pace Car is finally completed. I was able to find a set of Kelsey Hayes Magstars to make it 100% correct. My biggest problem now is getting that first blemish! Take care,
Bob Sopata "