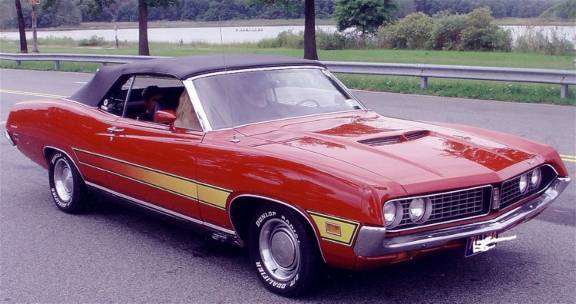 "Hi Mike Just stumbled onto your site. I added it to my favorites! I see Robert Day has a pic of his cyclone there. I had shared my info with him way back when for his registry.
Anyway, here's a shot of my 71 GT conv. 351 2v. The car originally had F60-15's according to the dealer invoice. According to robert Day it was the first documented one he found back then. I wonder how many he has found by now. My name is Bobby from NY. Not sure I want to post anything more. You never know if the thieves are watching! :(
Let me know if you add it the guest pics. Thanks
Bobby from NY"