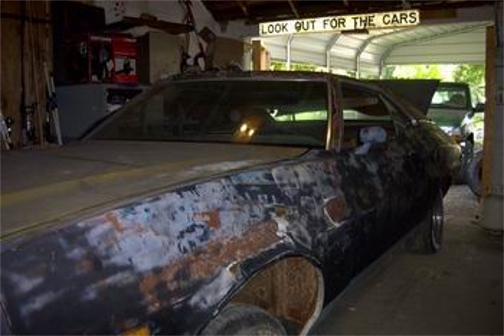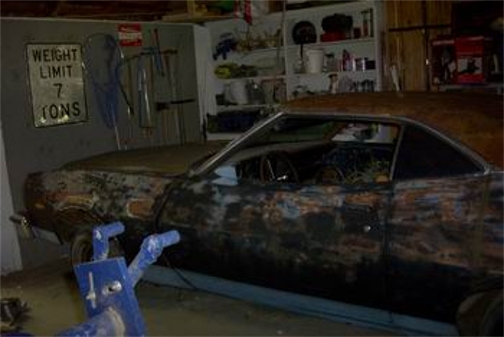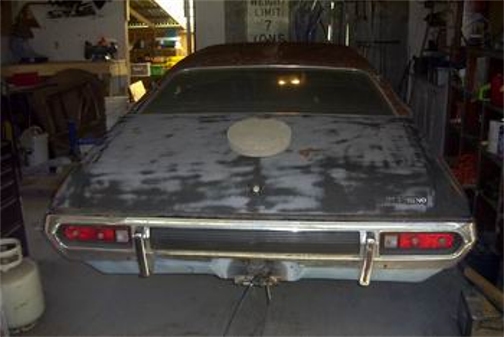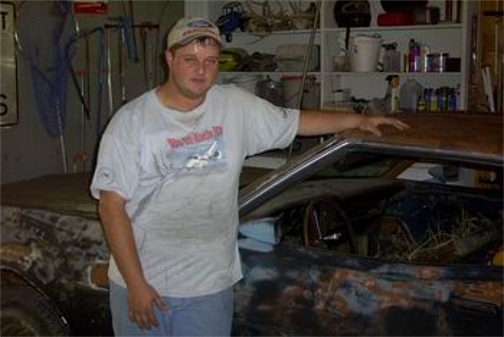 I received the following from Bobby of Wellington, Kansas. Bobby writes "This is my new project. my name is Bobby from Wellington Kansas Paid $100.00 and had put a ball joint on it to get it on the trailer. will send more pictures soon"
Thanks Bobby, I'd say you got a great deal! Good luck and thanks!
8-23-2003 "Hey Mike !! I found the new roof for my 73 fastback 175.00 bucks here are a few pics since i started. my brother has a73 q-code fastback and my nephew has a73 formalroof sport I gave him. love the site. keep up the good work. thanks bobby g wellington ks"