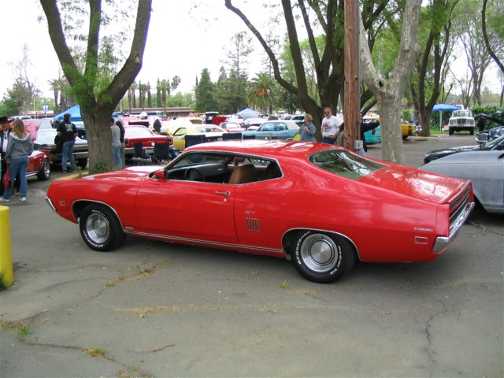 "Just thought I would send a pic of my 1970 Torino GT to include on your great site. It is the first car I ever bought back in 1988 and the one car I will never sell. She's a great reliable car, but her motor is starting to get tired. The motor / tranny combo is a 351-C 2V backed up to a C-4.
Sorry to hear about your repair saga, but it looks like it has turned around for the better now. Everything works out good in the end. Thats what my wife tells me when something doesn't go right when I am working on my Torino or my Maverick. Take care and keep up the great site.
Brent Bennett Sacramento, CA"