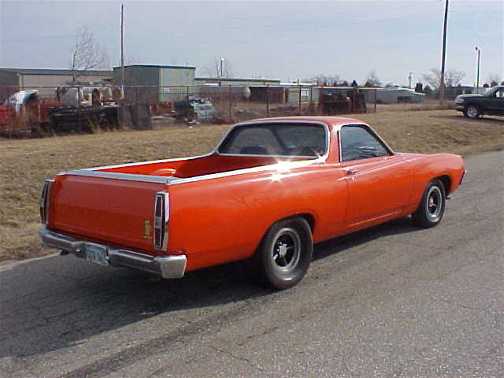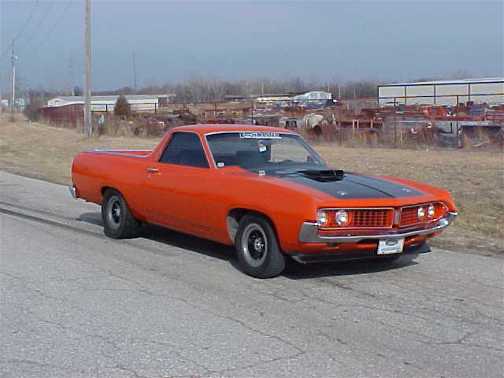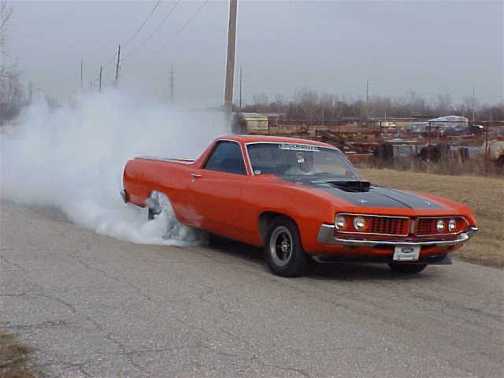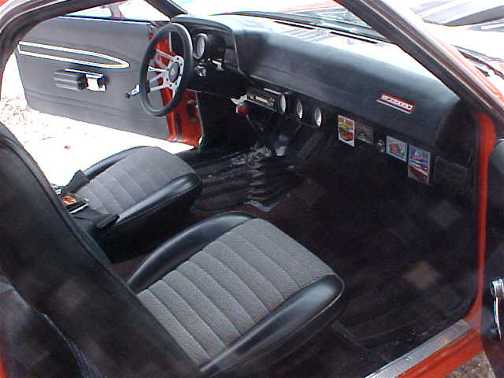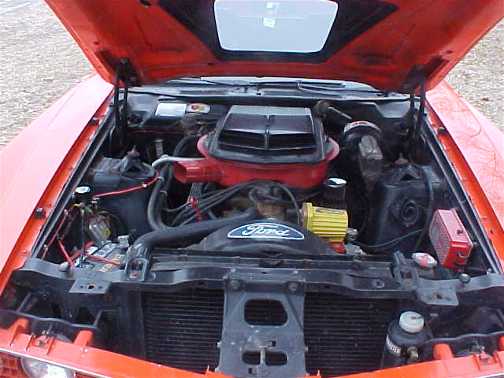 The following comes from Brett Anderson in Kansas. Brett writes "71 Ranchero with a 0.030 over 351 Cleveland, Comp Cams valvetrain, Accel ignition, MSD box, Edelbrock intake and carb, Hooker headers, a toploader 4-speed, Hurst shifter, Lakewood scattershield, and a Centerforce clutch. It has a set of Autometer Phantom gauges (it also has the factory ribbon tach). The truck was a two and a half year project, in which the quarters and all of the other rust was fixed. The sides were cleaned up by removing the side trim, wheelwell trim, rocker moldings, marker lights, and the gas tank neck on the quarter. The gas neck now resides behind the flip up tailight. We added the shaker and the twistlocks. The truck is sprayed in Calypso Coral and black from PPG. The interior has factory bucket seats in a vinyl and tweed outlay. The door panels are off a GT Torino. I currently daily drive this truck year round to college in Pittsburg, Kansas
Mike, I also have some literature on the Twister Torinos/Mustangs/Ranchero. Let me know if you want some of it. I also have a complete list of all the VIN numbers if anyone wants a conformation. .
Your website kicks ass. Keep up the good work.
Brett Anderson"
Thanks Brett, your car "kicks ass!". Sounds like you'll "Keep up with traffic". As for the literature and such, I would love to have anything you wish to contribute!!! Thanks.....