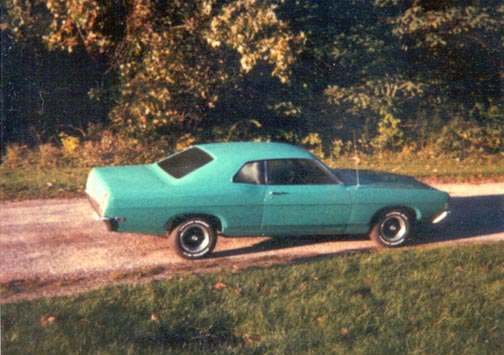 The following comes from Carl Sharp of Liberty, Indiana. Carl writes "Dear Mike, Great site! I would like to share a photo of my 69 Torino . My name is Carl Sharp, and I am located in Liberty, Indiana. I originally had a 73 Gran Torino Sport back in high school, but sold it shortly after getting married (almost 19 years ago). Last summer, I had an insured that needed to raise some cash and he offered me his 69 Torino for the price of his engine overhaul on another car. When I first saw it, I thought I could salvage the rims and trash the car. But, when my 17 year old son (only 16 at the time) saw it, he convinced me to save it. He took the attached photo last fall, just before I put it in winter storage.
Keep up the great work. By the way, we have a couple of real nice car shows this summer. The first will be on Father's Day at Whitewater Memorial State Park, just south of Liberty. If anyone would like to bring their Torinos, let me know. Thanks Carl".
Thanks Carl. Your son is one very smart fellow! Car looks "sharp" (can't believe I said that) and now you and son can do a little of the "muscle bonding"! I'm sure you will have great times ahead. Thanks again!!!