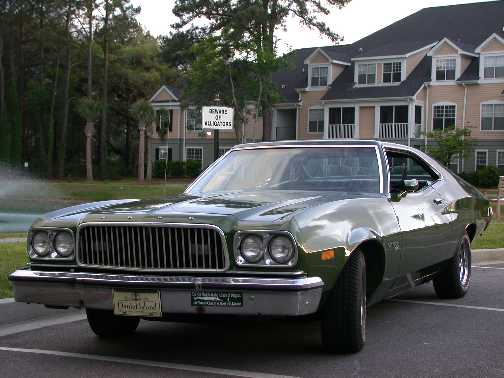 Pics of custom 73 Gran Torino Sport Grill
"Mike, You helped me find some manifolds a while back, thanks again for that.
I wanted to pass these pics on to you to show off my new custom grill. A sculpture artist friend of mine made it, I'm REALLY satisfied. It's made of stainless steel, and we used the original turn signals to give it some authenticity. He can do just about anything in aluminum and stainless steel; he did my grill without even seeing the car and only had an old grill as a template...it fits PERFECTLY!
If you decide to post on your site, my buddy can make more of these and much lighter (trial and error on mine!), not to mention other custom work. So, I guess I'd say put my e-mail address kauffmanincharleston@yahoo.com down if anyone's interested.
Best regards,
Chris"