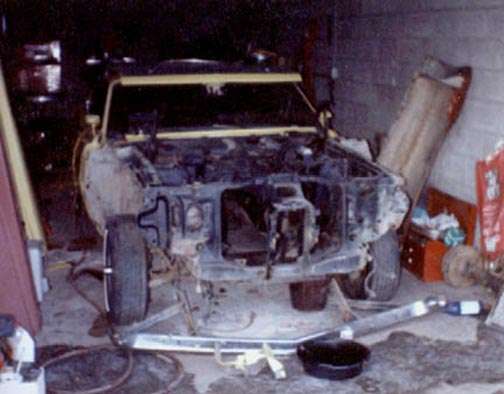 The following comes from Chuck Huxley in Montana. Chuck writes "Hey Mike, I really like your site but have not had time enough to explore it all. Just have some free time and thought I would try and send you some photos. I'm pretty new to this computer stuff so I don't know if they will work. I am a mechanic at a gold mine so this is pretty different. I also live in Montana and have yet to get any of my cars out yet this year. Some how chaining up a big-block/4-speed car just dosn't seem right. It was -8 and 6" of snow on the first of April!! Hope your weather is better and you get to play with your car.
I have the 70 cyclone spoiler and also a 70 torino cobra. The cyclone is stock but the torino is a base 429 car with no shaker. I bought the car with a broken 302/ auto and have put in a 460/4-speed but still needs lots of work. I love both of them though, The guys in town have quite a collection of pretty awesome Fords. If these photos come out ok I will try to send some others. Take care and keep up the good work. Chuck Huxley"
Thanks Chuck, the photos came out great and I look forward to seeing more! They both look great!