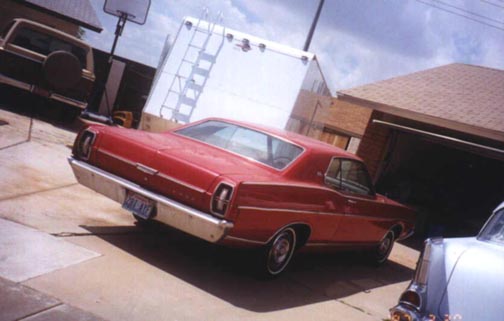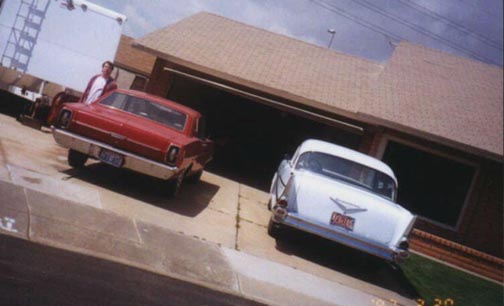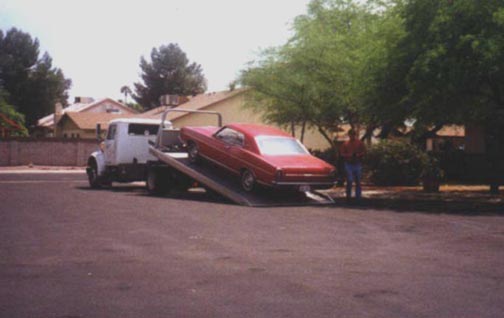 The following comes from my buddy Chuck "Torino692dr" of the Yahoo Torino club. Chuck hails from Arizona. Chuck writes "This 68 Torino was a gift from a VERY nice lady from Seattle, WA. She wanted it to have a good home, so I had it hauled from WA to AZ where I know has a good home now.
It it pretty much rust free, has a little 302 in it right now, but will be getting either a 351W Crate Motor, or a friends 351W Drag Race Motor that has about 700 HP. It will have a C6, a Posi 9 inch rearend, Baer 4 wheel disc/rotor brake setup, Aluminum radiator, 5 spoke aluminum wheels, fat and skinny tires, new carpet, seat covers, sport mirrors, Grant Steering Wheel, Tach/gages, fiberglass hood and scoop, with fiberglass front bumper, NEW red paint, and a lot more! The plan is to have a streetable 1/4 mile Drag Car.
That's the plan for now anyway,
It will be a fun project I think!
It would be cool if you could post a picture of it on your site Mike.
Thanks, Chuck
PS. I will send better updated Pics of it when I get them, along with pictures of my 69 Torino 2 door Hardtop that is getting a new look as well.
It might be cool if you could put it under the Restoration part of your site after I start working on it. I will send pictures of every step if you would like..."
Thanks Chuck, would we like? We would love! Looks like a great car and I can't wait till we start seeing the progression of it. Definitely send them pics....