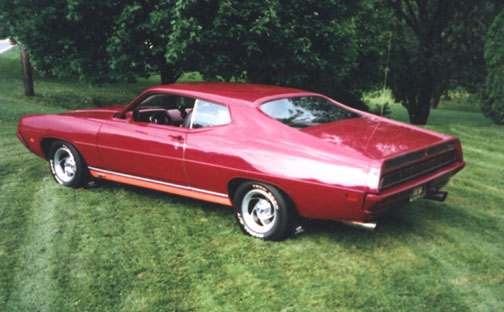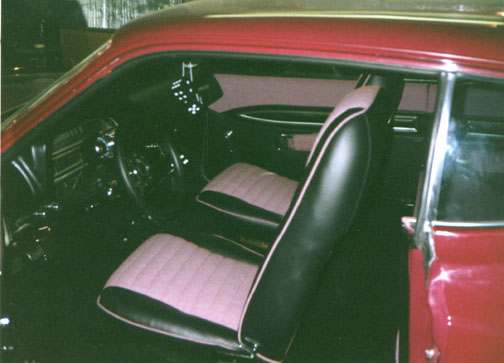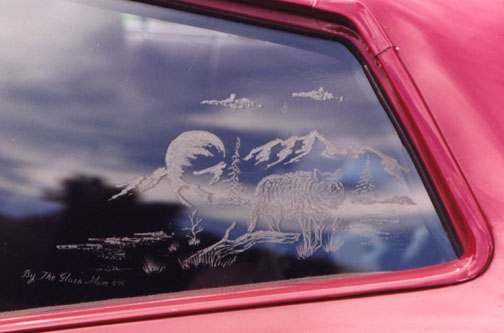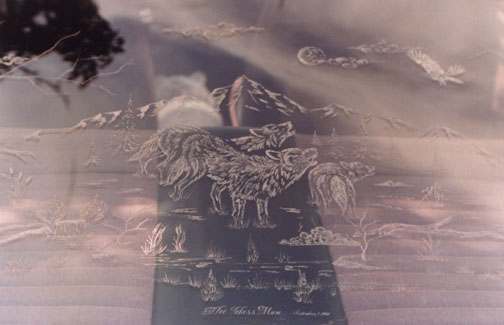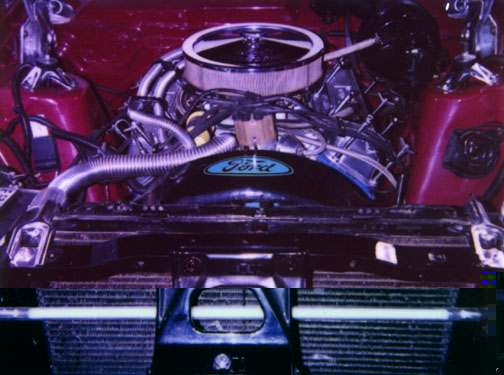 The following was us mailed to me by Cindy and Don Best of Saegertown, Pennsylvania. Cindy writes "Hi Mike, I don't have a scanner so I'm sending you some pictures of my 1971 FORD TORINO GT. FASTBACK & I would appreciate it if you could put it on your list of guest's cars. My name is Cindy Best & I live in Saegertown, Pa. My husband Don & I have been working on the car for over 5 years. We're still working on it but we love every minute of it. 1971 FORD TORINO GT. FA5TBACK The paint is a homemade mix & is called "PASSION PURPLE". It is a special PPG mix, base coat-clear coat. The bumpers are painted Street Rod style. The rocker panels are painted in sea coral & aqua. The car is also pin striped in sea coral & aqua with large GT's scripted on both rear body panels. The engine is a 351 Cleveland- bored .030 over, V-8, 4 barrel650 cfm. Carter carburetor W/ Elderbrock aluminum intake manifold, Accel electronic distributor, Accel coil, mild race cam, Headman Headers, chrome voltage regulator, chrome alternator with chrome brackets, chrome shock towers, chrome battery hold down, chrome radiator hold down brackets, competition clutch, competition plus Hurst 4-speed shifter, chrome Coolf lex heater & radiator hoses, Ford Motorsport air cleaner & valve covers W/ Ford MotorSport wing nuts, Ford MotorSport chrome breather cap, Ford MotorSport plug wire dividers, dual stainless exhaust W/ stainless super traps & Pro-Street U-joints, chrome traction bars, Ford 9" rear end W/ 4.11 gears W/ posi-traction, air shocks & purple neon lights behind front grille, underneath the doors, up under the rear end, in the trunk & under the dash. Custom interior W/ raspberry tweed & black vinyl interior, bucket seats & custom made pillows W/ black dice & custom made black floor mats W/ Torino on front mats & Ford on back embroiled in large white letters. Accessories include tachometer, triple gauges, Sony CD player W/AM/FM radio W/ 250 watt power booster, power antenna frenched into the rear body panel. Accessories done with black dice are shifter knob, door locks, turn signal arm, arm rests, license plate, heater knobs & tire valve stem. The trunk is done in black carpet W/ the spare tire covered in raspberry tweed material, new headliner, new black carpet, Grant steering wheel, custom pillows made to match the interior W/ black dice on them. The side windows are etched with wolves, rear view mirror has wolves & the back window is etched with wolves scenery which includes clouds, waterfall, trees & an eagle in the sky. The tires are Hoosier H70xi5 / American Racing wheels. "PURPLE PASSION HAS A PASSION FOR GOING FAST". My kids call me "HOT ROD GRANNY". I have a room full of trophies & a wall full of plaques. Our children love to go to the car shows with us. I LOVE My 1971 FORD TORINO GT. FASTBACK Mike, I would appreciate you putting the pictures of my car & the information I'm sending you on you sight. I really love your web sight, as you ,just don't see to many TORINO'S around anymore. I'm sending you my e-mail address & would appreciate you letting me know when you could put my car on your sight. "THANKS AGAIN MIKE & KEEP UP THE GREAT WORK" SINCERELY,
Don & Cindy Best
E-mail address- Torino@alltel.net & would appreciate any information from other TORINO owners. THANKS!"
Cindy, what can I say? You car and description are at the least beautiful! I think that this kind of Torino is so very special because of what you have made of it. It is distinctly yours, and has that very personal touch which I love so much. I love the window etching, it is so cool! Thanks for taking the time to mail me this and to share it with everyone else.