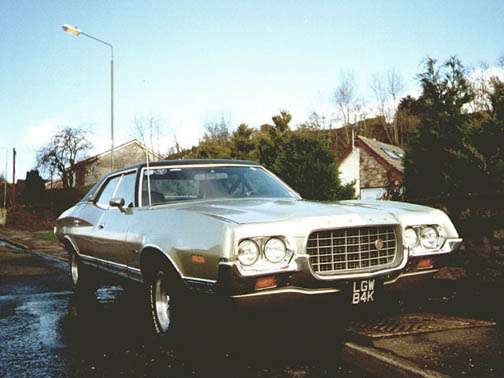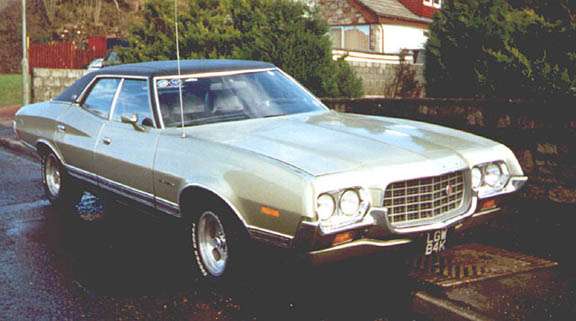 The following comes from Dan Morrow of Scotland. Dan writes "Hi Mike, You must have the most thorough Torino site in existence. My name is Dan and I'm from Scotland. I've attached a few pics of 72 Gran Torino Brougham, it has a 351-2v Cleveland, PS/PB P/Seat, P/Windows P/Antenna, Sport Mirrors, 15" Appliance Slot Mags. The colour is Grey Gold Metallic. Torino's of any year are rare in the United Kingdom, so it was a major find, with only 71k miles. On arrival in the UK it had turn signals from a UK Ford placed on the rear valance, and all the windows have been etched with the UK licence number.
I'm working on my own site which is http://www.grantorino.co.uk
Hope you'll add my pictures.
Regards, Dan Morrow"
Thanks Dan, I would be honored to add your pictures! Looks great and I checked out your site and you have a great future ahead! Thanks....