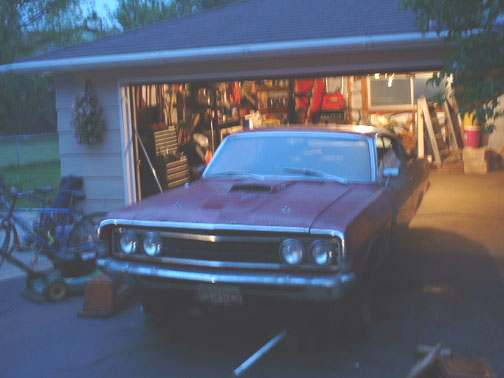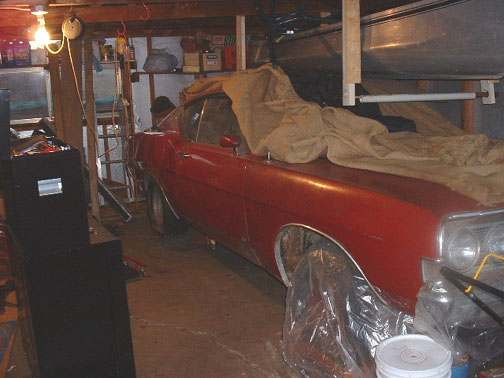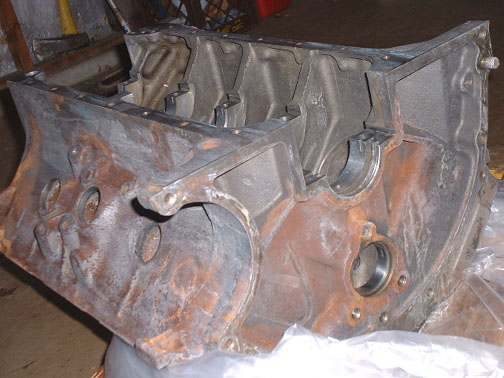 The following comes from Dave Cochenet from Waukesha, Wisconsin. Dave writes "Hello Mike, Here are those pictures that I told you I'd get to you. I wish that I had some better ones, but I just bought this digital camera a few months ago and most of the engine shots to this point were taken with a regular camera.
I have the original sales slips from when my dad traded in his '64 Ford Galaxie Conv (VIN 4G69R152707) and purchased his Torino...
VIN 9H46R154098 1969 Cobra 2 dr hardtop sportsroof 428 CID-4V V8 4spd transmission Competition suspension Wide oval belted wsw tires 6" wheels with caps Candyapple red
Extra Toys included: Ram Air Bucket Seats Optional Ratio Axle Traction-Lok Differential Power Front Disc Brakes AM Radio Front End Restraints-Adj Color-Keyed Racing Mirrors Tachometer 6000RPM
Total Options equaled $547.69
Total Charges for car $3841.39
Car was driven all year round until about 1975 when it was parked in our garage permanently. Dad would often get teased about when he was going to restore the car. Although he didn't have the resources to, he never wanted to part with the NASCAR winner (and I've heard that it was a sore subject between him and my mom). Anyway, my dad passed away in 1998 and I vowed to him that I would carry on his dream of having his Cobra screaming down the strip once more.
At this point I have the heads, block, crank/cam back from the machine shop. I'm ready to start sanding and prepping the underbody and chassis. I have the interior, suspension, and brakes to dismantle then the teardown will be complete. Time is short and the space for my parts are getting tight! Glad to share my story with you...thanks for all of your help (and I'm sure that I'll need more down the line!).
Dave Cochenet
Waukesha, Milwaukee"