The following comes from Dave Meister. Dave writes "This is my '70 Cobra Torino at Gateway in St. Louis for the WFC 5. It's ugly, but fast. Best pass to date is 9.49 at 141.7. Looking for even better ET's this year. Hoping you can post this on your site. Thanks, Dave Meister"
Thanks Dave, It is my honor... do I see some daylight under those front tires???!!! Cool...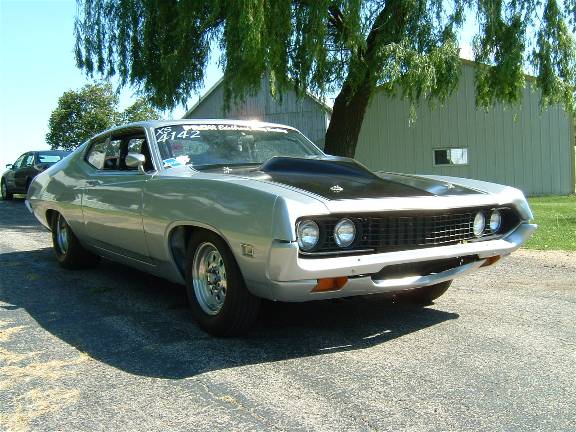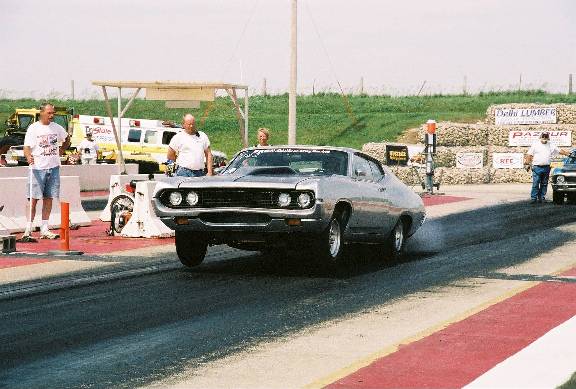 8-13-2005 - "Hello Mike, I figured it's time to update my picture in the guest section. I'm sure you will notice a difference. Thanks for the forum, I'll send a few more in seperate emails
Dave"