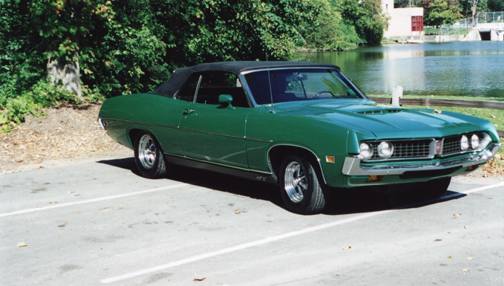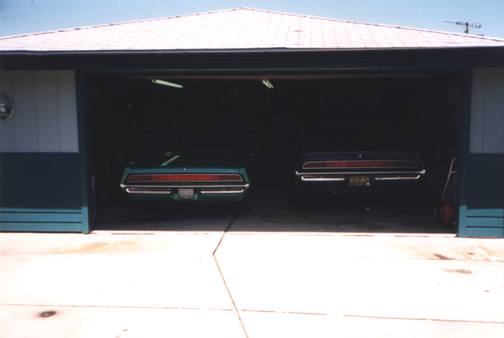 The following comes from Dave Mills of my hometown of Clinton Twp, Michigan. I met Dave when he answered an ad I had placed in the Cruisin News to sell some parts. Dave stopped by to buy a t-shirt and brought some pictures with him. Dave writes "Hi Mike, I'm sending some information on my two Torinos to go along with the pictures that you scanned.
The 1971 fastback was my first car and was purchased in 1973. It has a 351C 4V engine and 4 speed transmission. The interior is black with comfort-weave buckets and a console. Over the years I modified the car to its' current mild pro-street configuration. The rear end is 5" narrower than stock to accommodate Mickey Thompson Sportsman tires, while the wheel tubs remain stock. The engine is fully built including a roller cam and nitrous oxide.
The convertible was bought in 1998 from the 63 year old nephew of the original owner. The original owner was the proverbial little old lady who only drove it to the Gross Point Yatch club on sunny summer days. The car only had 12,600 miles on it when I bought it and still had the original plug wires and heater hoses; and the original drum brake retaining clips were still on the car. It is a 351C 2V car with an automatic transmission and black bench seat interior. It doesn't have many options, but the low mileage history is what makes it unique. I had it stripped to bare metal before repainting it the original Grabber Green color, and then added Magnum 500 wheels.
I guess that's it for now, I'll see you in the spring when the cruising season begins."
Thanks Dave. Dave has himself a couple of great cars there, a cruiser and a monster! We will see you in the spring......