My 71 Little Blue Beauty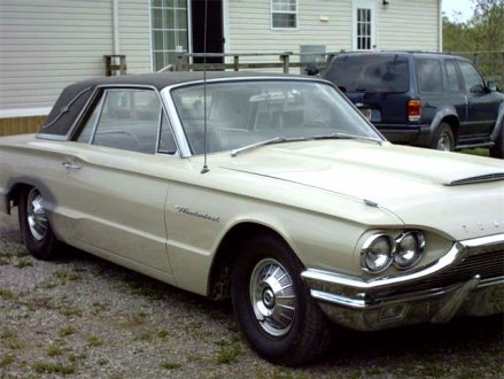 Dad 64 t-bird, needs a little TLC
"Hello, my name is David Morris. I have been wanting a Torino ever since I was setting in my dad's friend's 72 Torino when I was about 9 yrs. old. Well I'm 33 now and I have found the Torino that I was looking for. I was born in 71 and fell in love with the lines of the 71 Torino.
After years of looking for one, I got my hands on a little beauty. The 71 Torino 500. I was wanting the blue with a rag top, but instead, I settled for the hard top. More practical where I live, due to the weather.
I found my Torino, in original condition. With the original interior, paint, vinyl top, and correct motor, with 56,000 miles. All this for only $3,000. The only thing I didnít like about the car was the choice of wheels that was on it. Will change that I a little while. I really like your sight and hope you will use the pic I send of my "Little Blue Beauty". Hope to hear from you. Thank you for the sight.
David Morris, WV, USA"