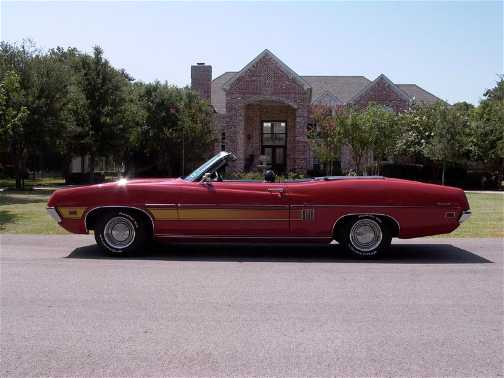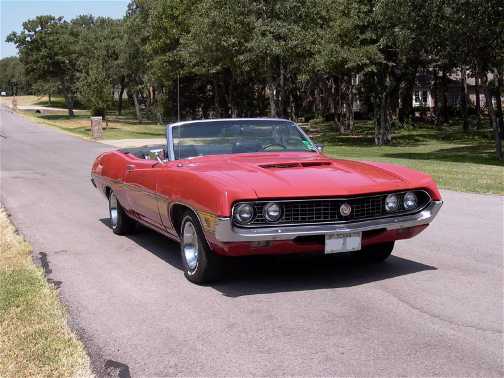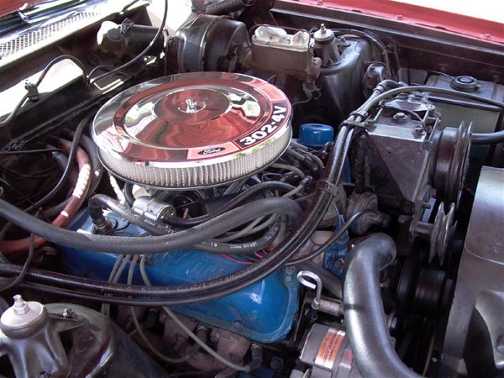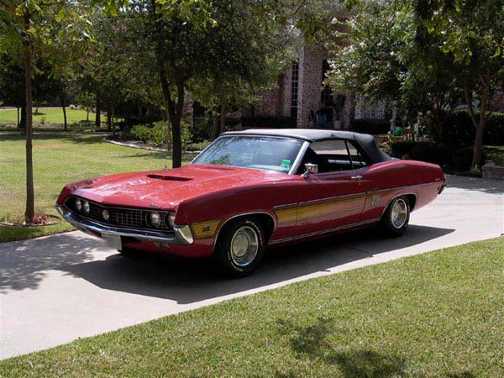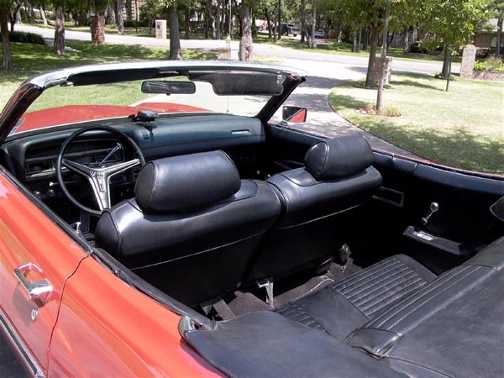 "Here is some information on my Torino Convertible. I am a 16 year old high school student, and the car is the envy of the high school. ;) I have added a few minor performance and cosmetic upgrades, such as a Dual Flowmaster Exhaust system, an Edelbrock 4-Barrel Carburetor, Aluminum Intake Manifold, A new 'laser' stripe, along with rebuilding the engine and transmission.
Aside from these minor upgrades, the car is practically stock, and will continue to remain that way, as that is the setup a vintage muscle car should be in. I have also added original 1970 Vintage License Plates, which you can see say Texas 70. Stock is trick.
I have added a modest audio system to the car, because when originally purchased, it had no audio at all. The head unit is a Panasonic CQ-DF802U , and the front speakers are "Dearborn Classics" dual 30 watt, 3 ½ inchers mounted in the center of the dash. The rear speakers are Kenwood eXcelon 6 inch "Dual Mags". I also have a small 8 inch 150 watt Bazooka subwoofer which is mounted in the gigantic trunk. For the sound system's application (running in a convertible) it sounds relatively good, and is plenty loud.
The car is equipped with a 302 (5.0 liter) cubic inch V8 engine. It has a C4 Triton transmission. Stock it had a 2-Barrel carburetor, but I added a 4-barrel for performance reasons. It has approx. 250 horsepower, and can hold it's own against many of the cars of today. Although very fast, this car is mainly used as a cruiser, and certainly does it's job well, as you can see from the pictures below.
Well, now that you have read all about the car, it is time to see the car. I took all of these pictures on July 26th, 2003, and they represent what the car looks like today.
Doug Witt"