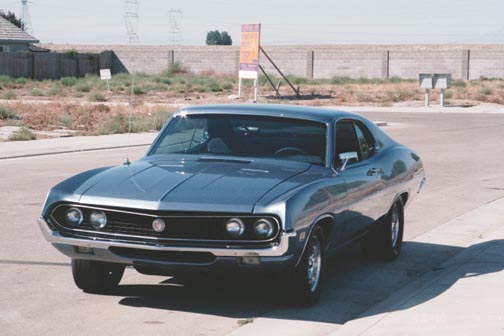 I received this email from Ev Plascencia from parts unknown. Ev wrote "Hello, GREAT web site --- it seems like you got yourself an awesome Cobra!!! Good price? I've got a 70 Torino Formal back with 351W but don't know how to read the axle tag. Is there any site that could decipher the numbers. Thanks for any information. Take Care. Here is a picture of mine ........Ev Plascencia"
Thanks Ev. I will try to find info on the axle tag, but in the mean time I must say that is one of the cleanest, straightest, nicest looking Torino's I have seen! Thanks again.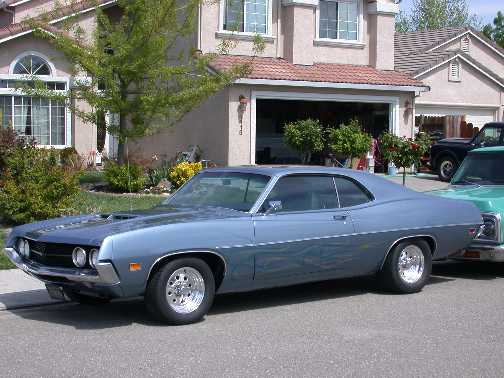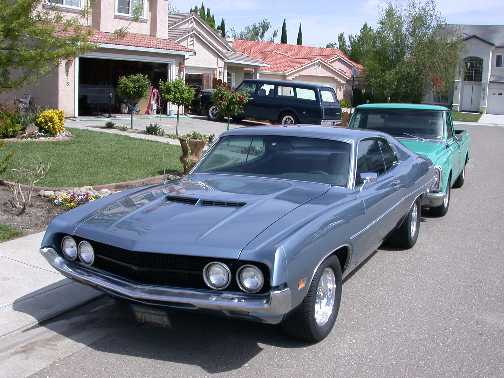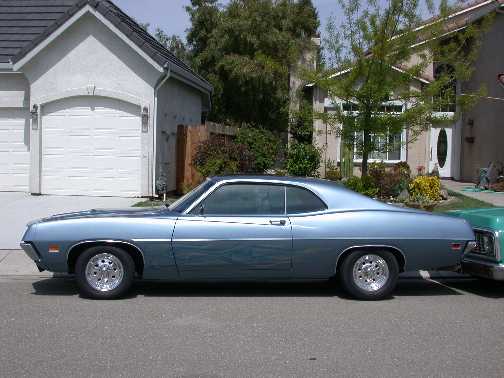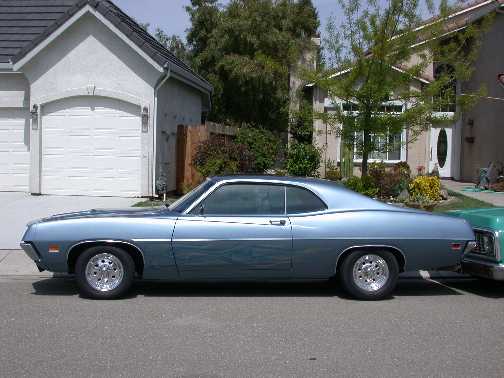 3-29-2004 - "Hello Mike, I've been following your site for years, and sent you a pic of my Torino a while back --- and since tried to bunny-hop a center divide w/o success in it.
Well, after grafting in a new radiator support and all new front sheetmetal -- here's some updated pic's. Enjoy and keep of the good work. BTW --- any idea how I can restore old plates to like new condition ?
Thanks again
Ev Plascencia
1970 Ford Torino -- Formal Back : OEM -- 302, C4, bench seat, no options !!! Currently: 351W balanced, hypereutectic pictons, Edelbrock Performer RPM intake, Holley 650 vaccum 2nd, MSD billet distributor, MSD ignition box, K&N filter, C4 w/ shift kit, Cragars, GT buckets, GT Grill, GT tail lights, GT hood, Grant steering wheel, VDO gauges, dual x-pipe Flowmaster exhaust w/ ghost flames."