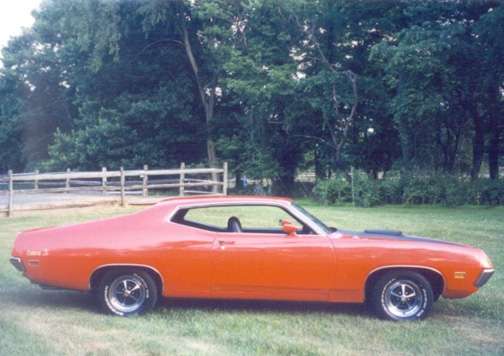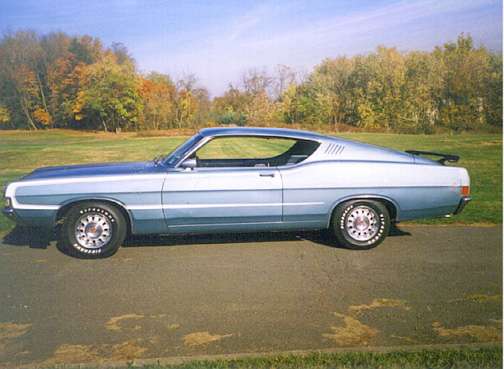 The following comes from Gary Fitton of Hamilton, New Jersey. Gary writes "Hi Mike, My name is Gary Fitton and I live in Hamilton, NJ. Love the website, and Fords especially Torinos, I've owned quite a few over the years. Here's a sample, 68 Torino GT fastback with a 302, 69 Torino GT hardtop with a 351W,, 2 70 Torino 500 hardtops, 2 71 Torino GTs, a 71 Torino Cobra with a 351 C, Shaker and 4 speed and two 72 Gran Torino Sports, one a hardtop with a 351 C and the other a fully loaded sportsroof with a 351 CJ. I've also owned many other Fords including a 64 1/2 Mustang Pace Car, a couple of Cougars and lots of Mustangs.
Here are some pictures for your website if you can use them of my 68 GT (Texas rust free car with A/C, buckets and console) and 71 Cobra (83,000 mile original unrestored car with 351C 4v, shaker, 4 speed, 9" 3.50 Traction Loc, Buckets and Console). Neither car was a show winner but they were both great daily drivers and cruise night cars.
Keep up the good work, Gary"
Thanks Gary, sounds like you're a "hard core" Torino nut....cool! They look great!