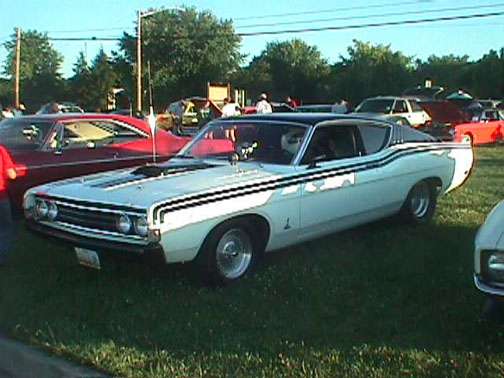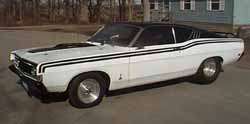 The following comes from Gary Frederick of Ohio. Gary writes "Cobra" Mike, I have my 1969 cobra listed on your site and have had good response. I haven't made my mind up to sell it though. My price is not going down, but up. The car is part of the family kinda. I myself am a single father of two and raising them in my home. My daughter 14,and son 10 are dead set against me selling it. The type of car it is, one would think its a steady job just to keep it running good. This is farthest from the truth. I have had it for going on 4 years now and drive it year round, "weather permitting". I have only done up grades to it not breaking or things like that. It did break 2 tailshaft housing due to a bad motor mount, before I had the motor tied down. This car pulls the front wheels 4 to 6 inchs and this is all I have had to fix, knock on wood. It's summer friday and or saturday goes like this. I usually do something with my kids first thing in the early evening, either both or just one, depends on the staying over night plans for that evening. Then I usually catch a nap til 10 or 10.30 pm. It takes about 30 min to get to Springfield Ohio and that is about the time the "HARD HITTERS" come out. Before 11pm you have the mom and pop cruisers and the high school kids. There is a parking lot that we go to,it looks like a car show or a cruise in, very, very nice cars...However these guys don't shine'm and clean for ribbons or trophies, no these guys do it for the reason we all got started. Speed, women, and the thrill of a door to door, flash light start, drag race. It doesn't matter win or lose. It is what it is ,a rush like no other. I have Drag raced Super Pro Motorcycles for some 10 plus years, but it does match this. We have 3 tracks laid out around the out skirts of town,and we listen to scanners to see where we will run that night. We usually hang out til 2am to 2.30am before we pair up and head out. I have seen as many as 14 races in a evening, an I have also drove home without seeing a one. The tracks are measured buy a county worker and stripes are painted CLEARLY on the roads. We choose are tracks on highways that are away from traffic at this time of night. If there is traffic we wait an hour and return. The exit ramps have a wife or a girlfriend with a cell phone to monitor traffic and we almost own the road at that time. I have told people ,who did not believe me, till I took them with me one evening, and the group grows....The police leave us to ourself's ,as long as we behave in town, in fact they pull in to see the cars and will take a break with us. They know we aren't drinking or getting high or what ever else trouble people can find. The younger guys see how we are left alone and learn ,time and place for everything... I am sure some people would read this and call us idiots and other things, an maybe we are.....But I love it, and my car is better cared for than any daily driver car, and as a trooper said, "wish my cruiser was built this good and half as safe as my Cobra"... Well I have wasted enough of your time ,your web site is Great....I love seeing the cars....
Thanks, Gary "Coiled Up" Frederick
P.S. If you have time I would love to and my cobra and my Mach1 to your guest photo's...."
Thanks Gary, wow what a story!! Wish we had a setup like that here!!!!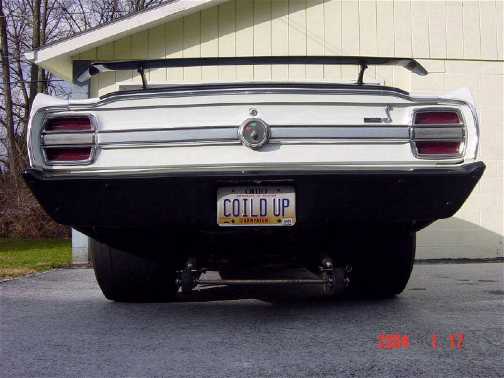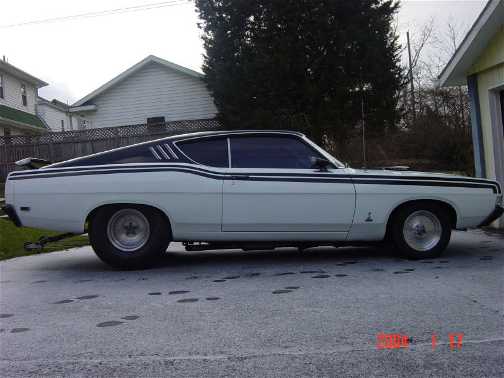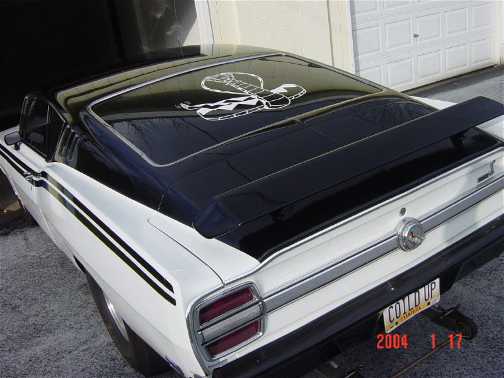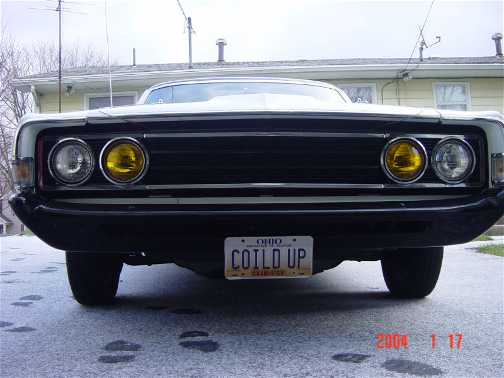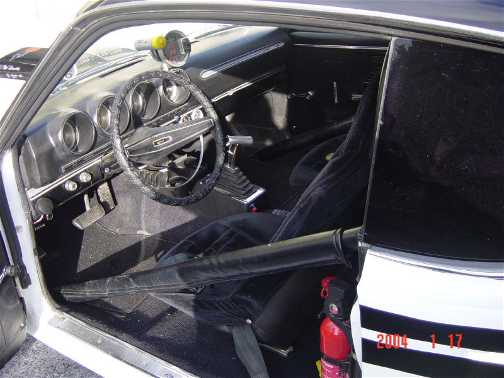 1-28-2004 - "Mike I decided not to sell my 1969 Cobra ,I got great responce from your site but I'm gona keep it....I would like to add some photos to the guest page my car is on,if I may....We are makeing plans to come to the beach thing,any racing in the area?"