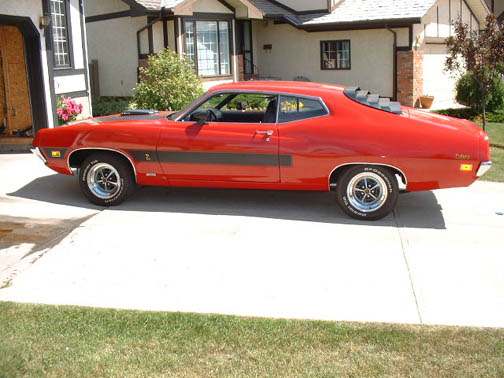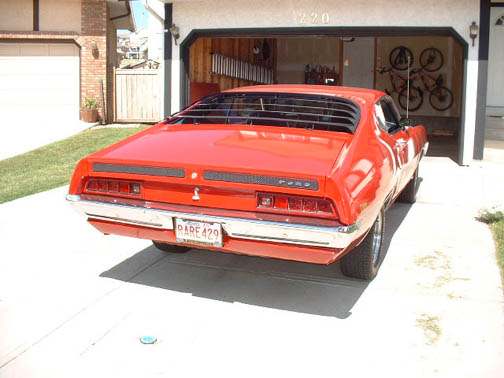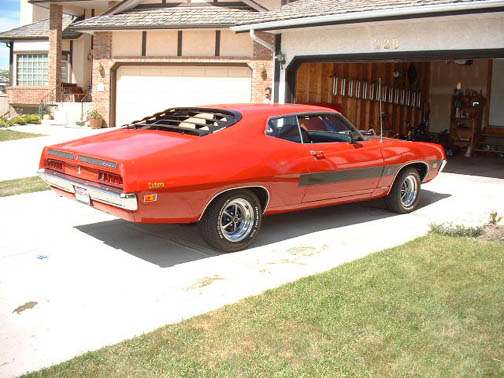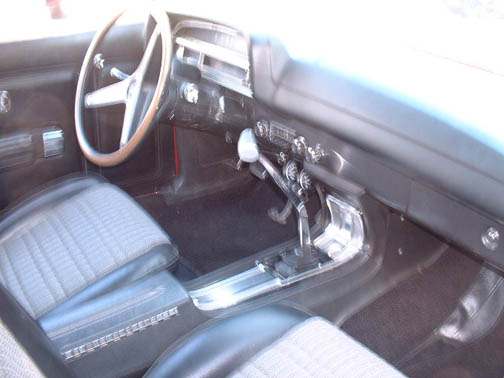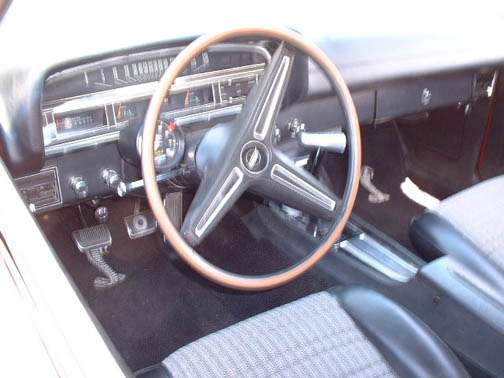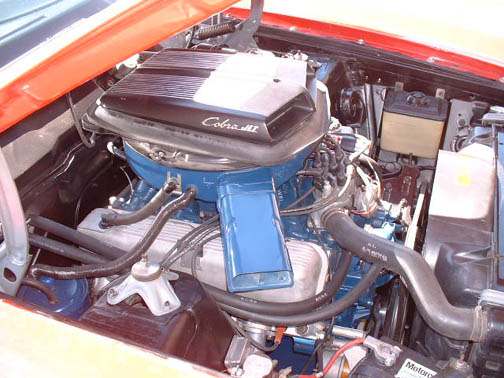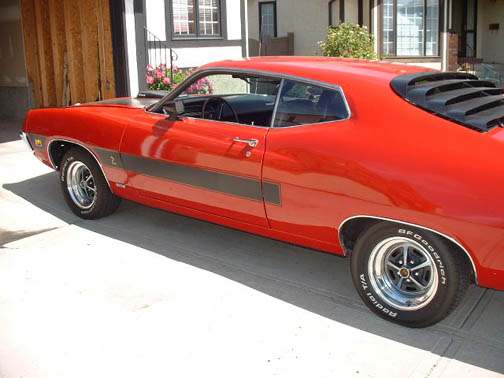 The following comes from Gary Perkins of Calgary, Alberta, Canada. Gary writes "Hi Mike, it's Gary Perkins from Calgary, Alberta, Canada. Here are some pix of my 1971 Cobra. It is an original J code with 429 CJ, 4 speed and 3:50 traction loc. The colour in the pictures looks more orange than the actual candy apple red of the car. I know, I am missing the cobra emblem from the front grille (can't find a bracket), and the back end is supposed to be blacked out. I like the 1970 tail better than the 1971.
The motor is a fresh (5 hours old) 4 bolt block, with .040 forged pistons, Eagle H-Beams, Comp 282S cam, Crane rockers, Edelbrock Performer aluminum heads, Hooker headers, stock CJ intake with original Quadrajet, with a Centreforce clutch. Since the car was totally original when I got it (except for the paint), I have kept all the old pieces in case I ever want to restore the car.
I plan to go to a roller cam next year, and new intake and carb. Do you know of a good aftermarket intake that will let me run a Street Demon carb without pushing the shaker through the hood?
Thanks Mike, and great website.
Gary"
Thanks Gary, what a great looking car! I like the additions you have make, should be a monster! As for the intake, I am not really sure. Trying posted it in the forum and see what the gearheads think! Thanks...