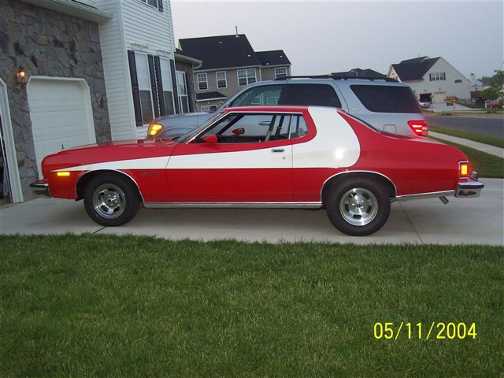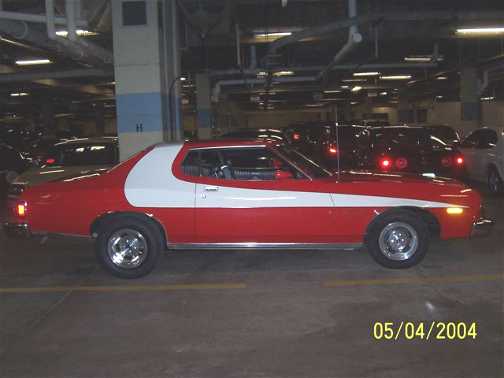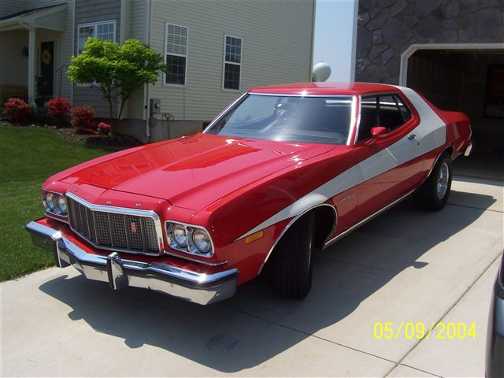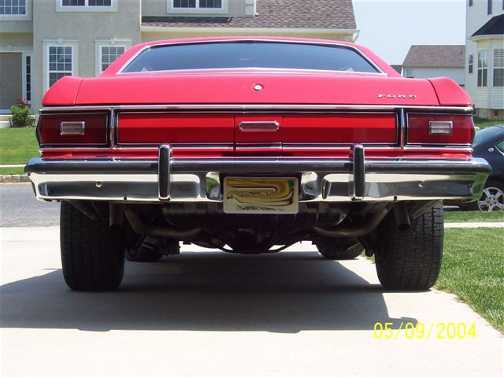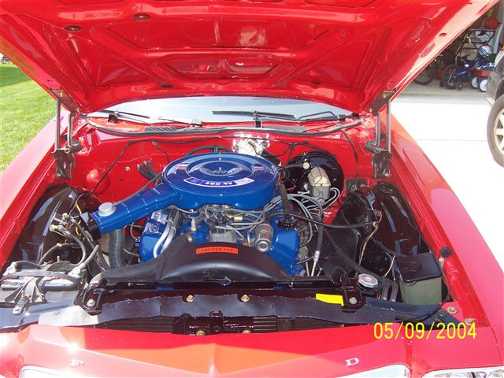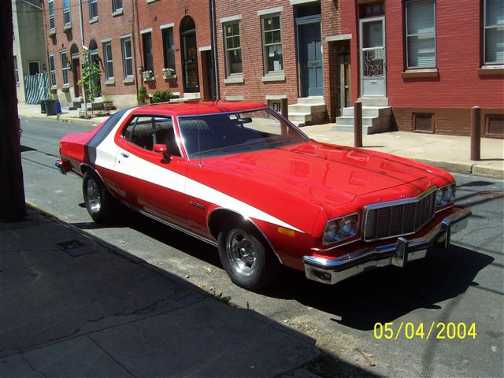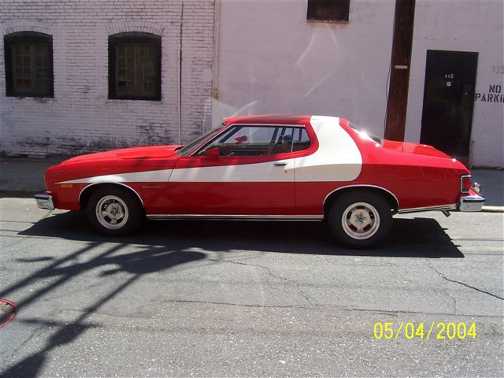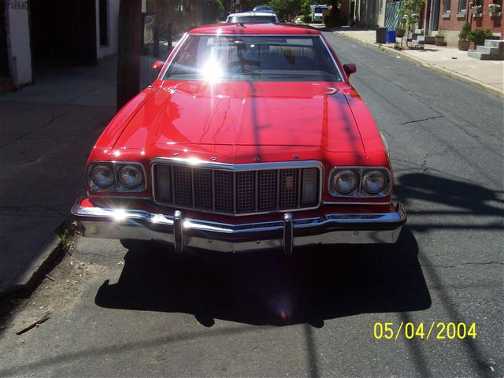 "I bought this 1976 Limited Edition Starsky and Hutch Gran Torino with a monster 460 CID engine in August 2003 out of Wisconsin. After owning the car for 1 month I sent it to be restored in Pennsylvania. I repainted the entire car, added an Edelbrock intake, 4 barrel carb and cam and detailed the engine compartment. The heads were sent out and done over. All rust was cut from the car and sheet metal was replaced. I added new bushings, sway bar, rear springs, new calipers/brakes, brake hoses, rotors, and rear shoes. She runs strong and my next endeavor will be the interior. Hope the pictures made it to you

Thanks Mike.
George George, New Jersey"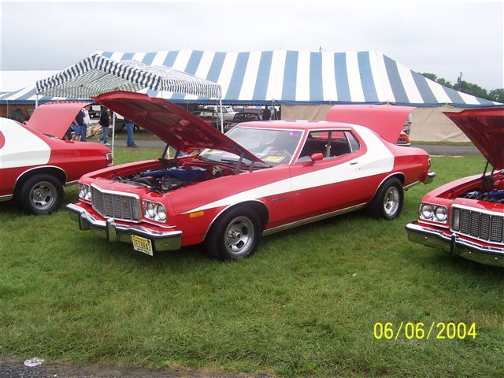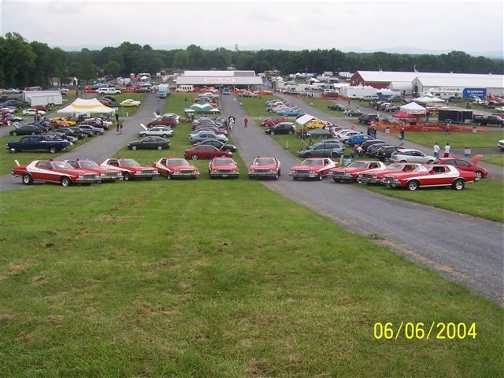 6-8-2004 - "My Gran Torino in Carlisle this past week end.
George George"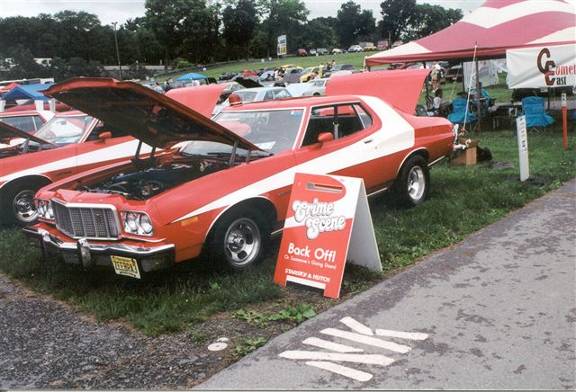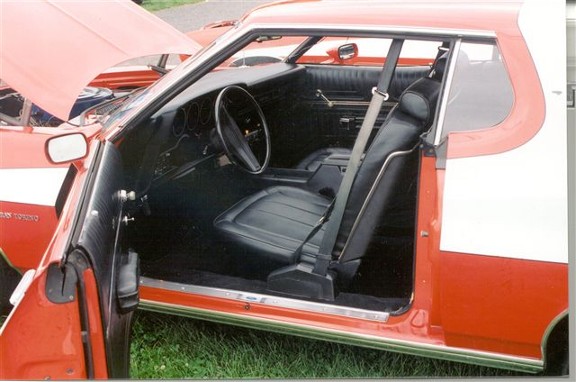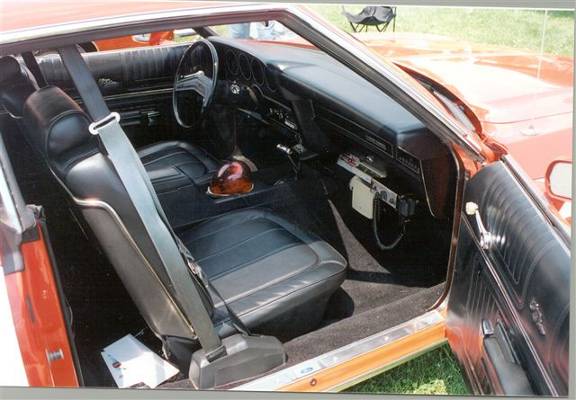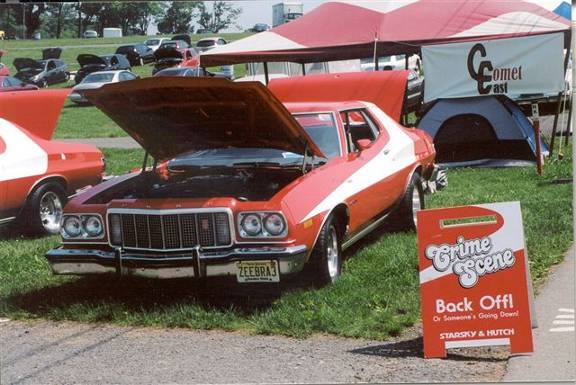 6-18-2005 - "Hey Mike, Long time no speak. Can you add these to my pictures on your website. I was at the Ford Nationals last week in Carlisle, PA and out of 17 Starsky and Hutch Torinos (see Pictures) I came in 3rd place. I have converted the interior to bucket seats and a console with the automatic now on the floor. The monster 460 runs like a champ and my next project will be 2 1/2 inch exhaust with flowmasters. After all that I will install a 9 inch posi with 3.55 gears. Hope all is well and keep in touch.
Thanks,
George George"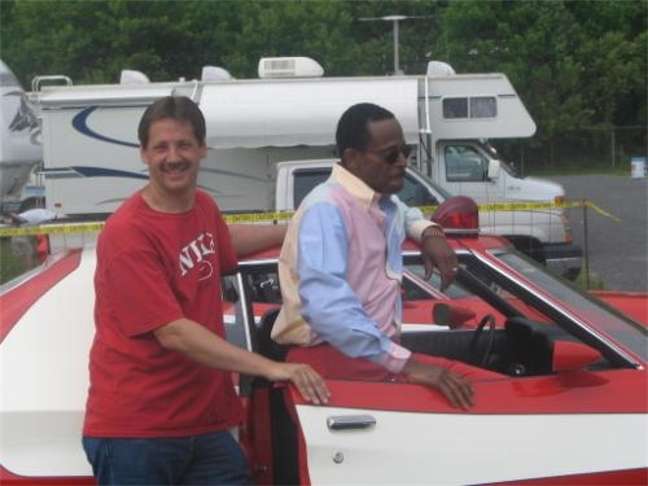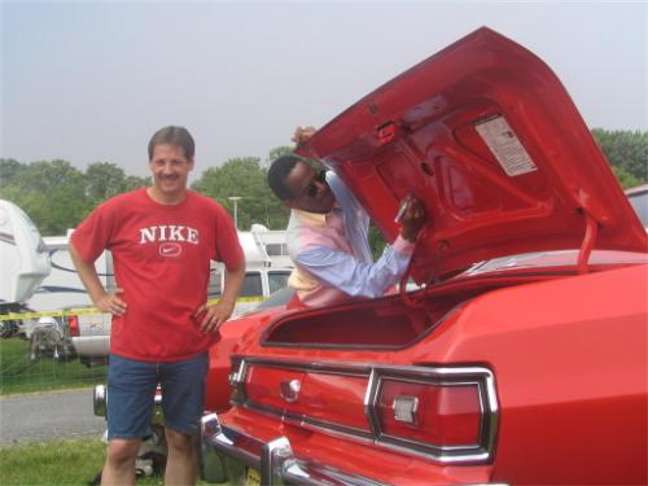 6-17-07 - "Mike - Here is a picture of me with Antonio "Huggy Bear" Fargas from the original Starsky and Hutch television series. He was at the '07 Carlisle Ford Nationals this past week end. He autographed lots of memorabilia including the trunk of my Starsky and Hutch factory edition '76 Gran Torino! I took 3rd place out of 12 other Starsky Torinos and there was some tough competition. The owners are a great group of people and we have a great time at theses reunions! Hope you can add these pictures to my section on your web-page. Talk soon. Thanks George"