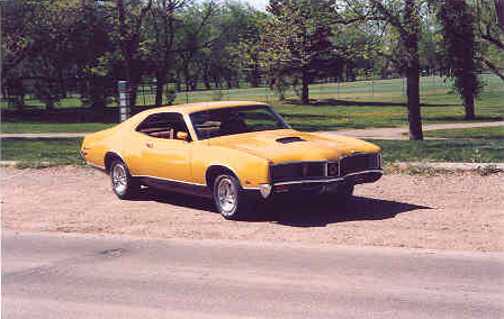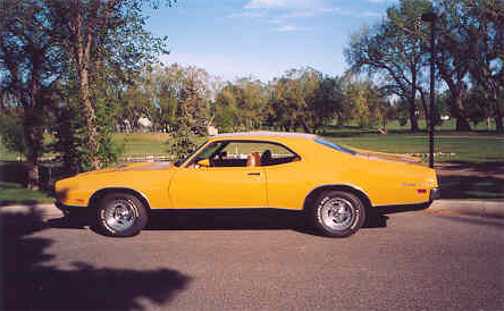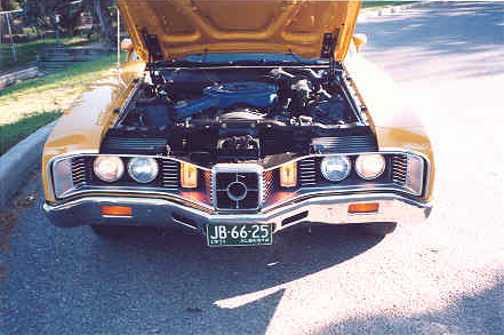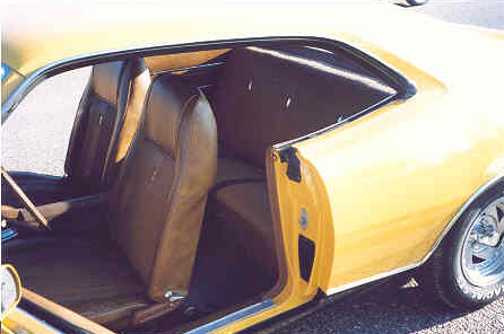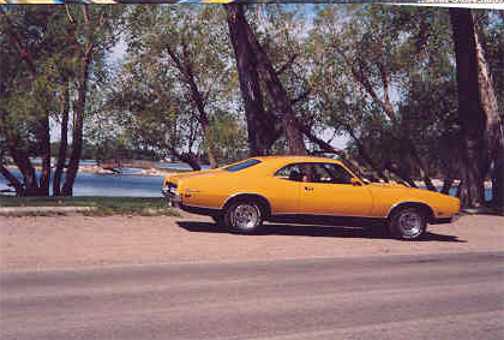 The following comes from Gord and Dale-Lynn Clifton of Lethbridge, Alberta. Gord and Dale-Lynn write "Hi, Mike..Enjoy your site, especially the forum and pictures. Finally have this car back together enough to share some pictures. It has been a long process as you know and still more to do yet, but its coming along. I don't have any pictures in the computer yet so hopefully you can work with these scans. It is a 71 Cyclone GT. 351 4V Auto. I am the original owner, car has the original motor (98,000miles) and powertrain. It has just undergone new paint, new comfort weave upholstery, carpet, etc. It is in Lethbridge, Alberta, If I have missed anything or any questions, just ask and I will do my best to answer...Gord and Dale-Lynn".
Thanks Gord and Dale-Lynn, I think I can work with these just fine, and speaking of fine... that's what you car looks like! Thanks....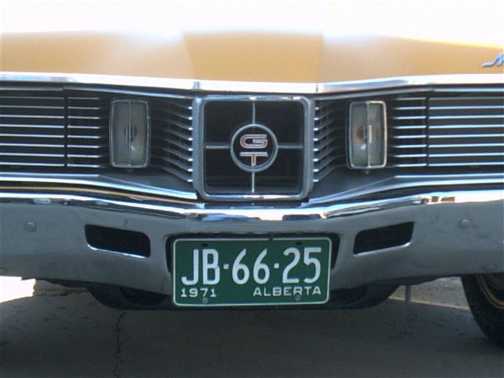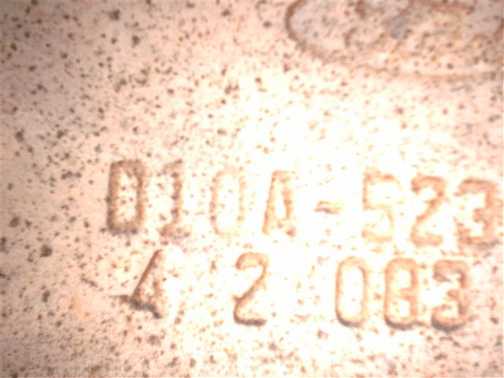 4-2-04 - "Hi, Mike, We had a couple of warm days so I got my Cyclone out of storage. I told a friend that the original mufflers were still on the car.. Needless to say he did not believe me so I took a picture.. They are just about finished but still pretty good for 30+ years. "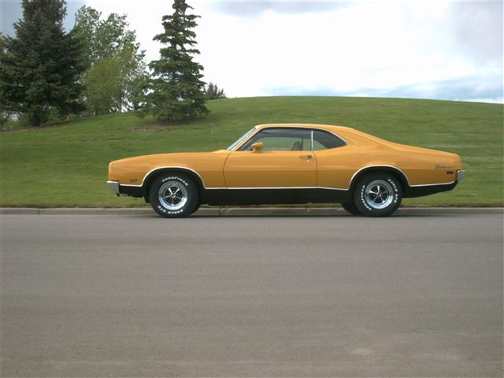 6-28-2004 - "Mike, sounds like you had a great weekend, wish I lived closer to all those car shows. I am sending you another picture, same car with the Magnums for a different look..maybe you can add it to my other pictures? Thanks, Gord"