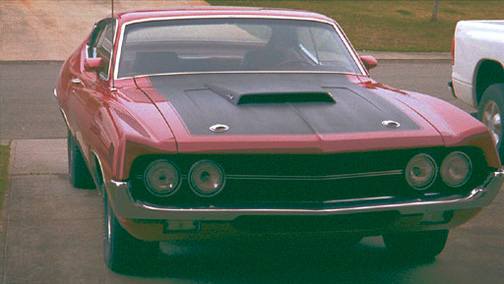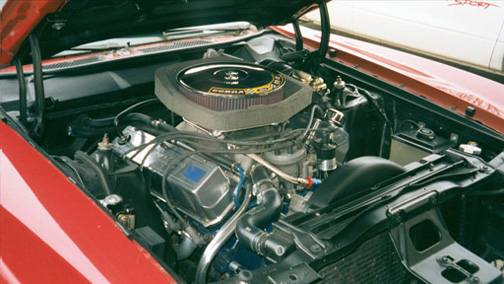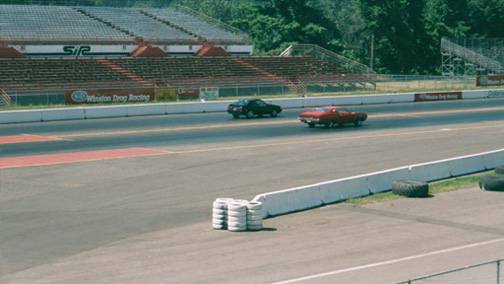 The following comes from Grey Kindrick of Olympia, Washington. Grey writes "Hey Mike, E-mailing you from Olympia, WA. I bought my Cobra in 1984, 4 months after I graduated from high school. It is the first car I ever bought. Walked to school for 4 years and saved my money until I saw her in an autotrader, Love at first sight. My brother moved to Maui 3 years ago and had to leave me his 1970 GT convertible. It was bought in 1982, guess that's why I had to have a Torino. My Cobra is a CJ car with 3.50 Traction-lok, bench seat w/Blazer Stripe option, rear-window defogger, in-dash tach, auto on the column, flat hood w/locks, am radio w/factory fader. Rebuilt the suspension in 1996, new leafs, coils, KYB shocks, spring perches, everything has poly bushings. For your visitors who insist on air shocks for a higher ride try what I did. Have your leafs made with 1" higher arch and your coils made 1" shorter. This gives a great look and still makes for great handling. My motor is .030 over w/forged TRW flat tops, heads have s.s. ferrae valves, and hardened seats in the exhaust, manifold is a Weiand Stealth w/custom 780 vac.sec. worked over to flow 830cfm, motorsport roller rockers, motorsport cam 234-244 @.50 w/566-582lift, custom shorty headers, C-6 has the low-ratio gear set sold in Ford motorsport catalog, first and second are lower but third is the same. Great for the street. Also home-made fresh-air package, Cougar Eliminator scoop, and other needed accessories for frequent street driving. Best time to date is 13.20 at 102 on 245 14 BFG radials. Hope for stickier tires this summer and 12's. Here are some pictures from my 3rd visit to Ford Day at Seattle International Raceway in 2000. Hope I didn't ramble to long. Torino's forever. Grey Kindrick
P.S. The headers and motor were built by Stan Johnson at F.P.A. check out his website."
Thanks Grey. Rambling? Sounds more like music to my ears! Car sounds impressive, looks impressive, and obviously moves impressively. Good luck with the 12's!