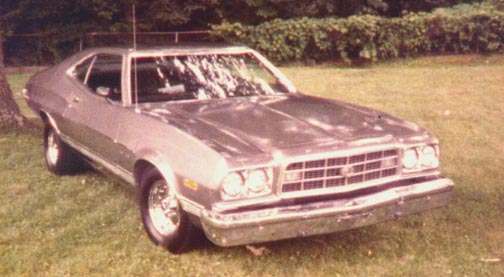 The following comes from GS Sumpter Jr of Huntington, West Virginia. Gs writes "Mike, Very nice web site you have. I have not seen all of it "yet".
Just wanted to send you my baby. This was my high school car in 1984, a gift from my father. It started out olive green and hubcaps. Since then the 351 was rebuilt and quite modified along with the tranny. Seats were recovered and new carpet installed. Cragar Supertrick racing wheels were added after the charcoal metalic gray paint job. Hope you can use the pic. I Have more pics of it that I haven't scanned. (no dig cam yet) as you can tell by the grainy photo.
Thanks,
GS Sumpter Jr Huntington, West Virginia"
Thanks GS, great car, plus grainy photos have "character"! Thanks....