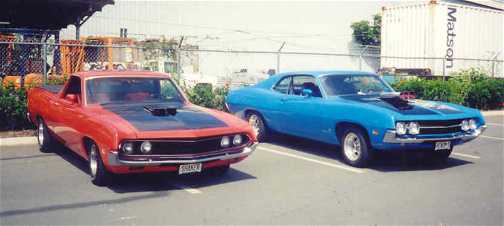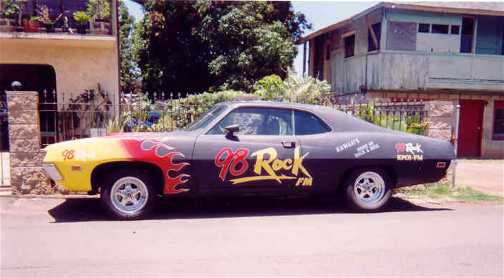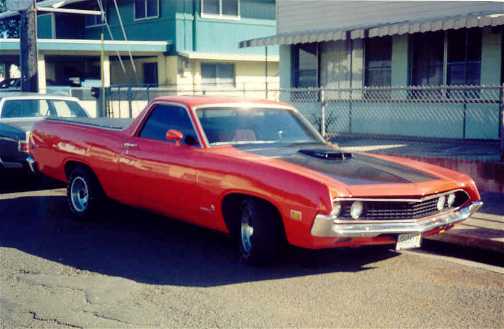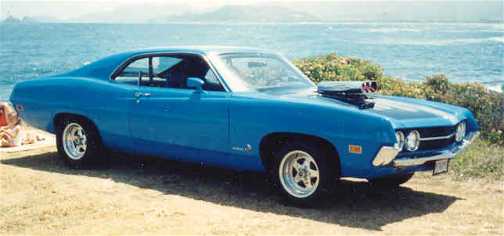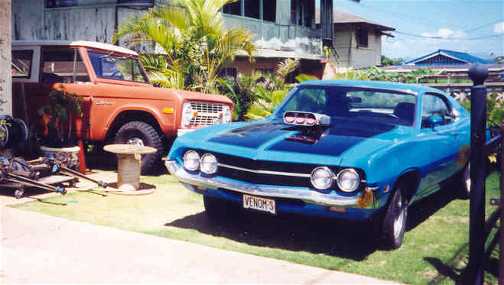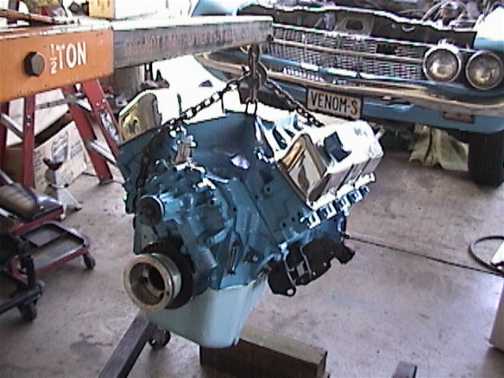 "Mike, Awesome website!! I'm surprised I didn't come across it earlier. My name is Honorio Madriaga and I'm from Honolulu, Hawaii. I have a few pictures of my rods that I'd like to share. It's my 70 Ranchero and my 71 Torino. The Ranchero has a Shaker equipped 351C4V, C6 auto, PS, PDB, aftermarket A/C. The Torino is set-up as a Street Machine that used to see quartermile action here at the local drag strip. It has a 357C4V, 4speed Top-loader, 4.56 9" Detroit locker rear. Always playing with the motor combinations, It is my toy!! and it's street legal. Both cars were put together from parts of 8 different vehicles. I hope you get a chance to post these pictures on your website.
P.S. I'm am currently in the search for a grill center section similar to the one you have on your Torino, It is like the one I have on my Torino in the picture. I cracked it one day pulling my motor. :( Let me know if you know where I could get one. BTW, You have an Awesome ride!!
Thanks and Aloha, Honorio Madriaga"
Thanks Honorio, very nice toys indeed! It is an honor to post them!