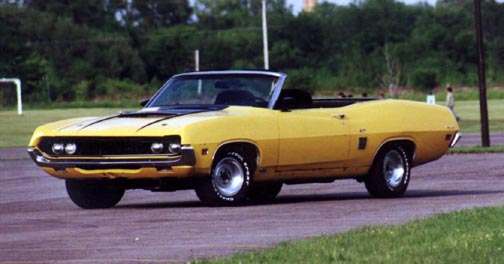 I received the following from Houge of Oshkosh, Wisconsin. Houge writes "Hi Mike, '70 GT w/351C 4V, 37000 original miles. My first project car. She's rough around the edges in fact all the edges but the drive train is solid and the body has zero rust. Even in it's current shape she get a lot of looks and thumbs up. Great web site, keep up the good work.
Houge Oshkosh, WI Houge@Prodigy.net"
Thanks Houge! She looks great! A little TLC and you will have yourself a winner, in fact you already do! Thanks again....