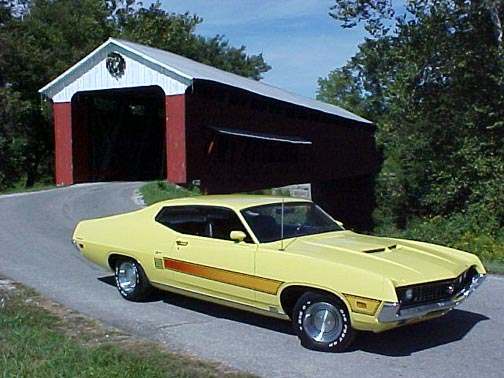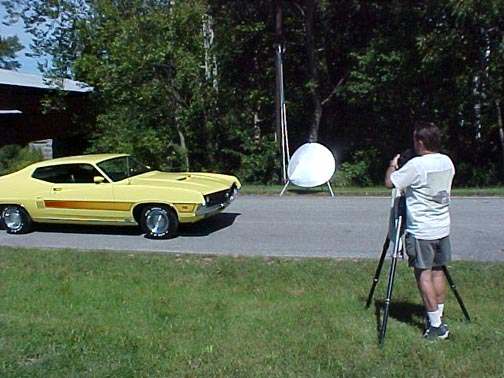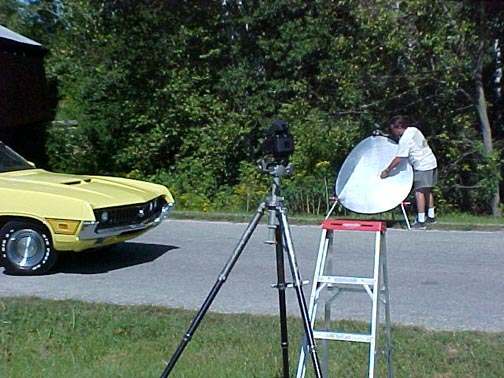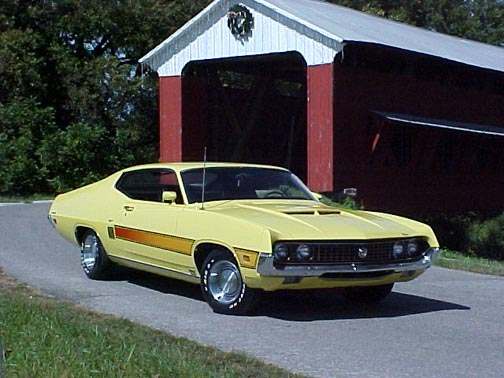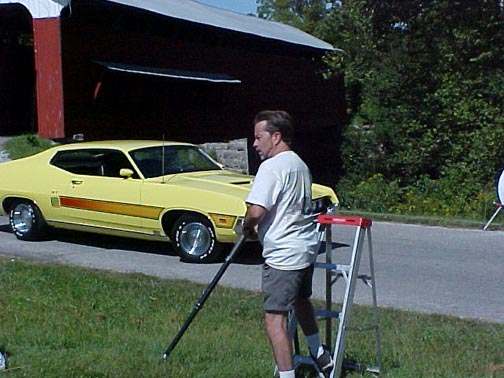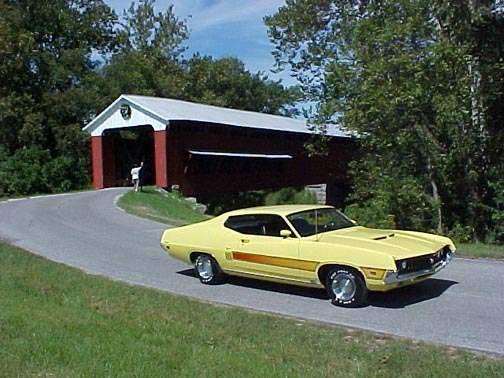 Jack Selig's Torino was chosen for a calendar photo shoot! Jack writes "Mike, My Torino was selected to be put in a muscle car calendar! The photos have already been taken and I will receive 2 dozen calendars. When i get them I will send you one . The day the calendar shoot was done in Scipio, Indiana. The photographers name was Roy Query of indianapolis and all he has done in the last 20 years is take pictures of cars all over the world and he has some interesting equipment. He has a platform on the top of his van for those special shots and says it usually takes about an hour to find the right spot for a photo shoot but in my case I found him one real quick. It was a fun day and all the people driving down the road were very nice to drive thru the grass around the car because he had small blocks under the wheels to level the car and the reflectors had to be set just right. He took about 50 pictures it was a day i wont soon forget thanks Mike.
Sincerely Jack Selig"
Wow, thanks Jack! You are one lucky guy! I look forward to seeing the finished product..... Thanks!