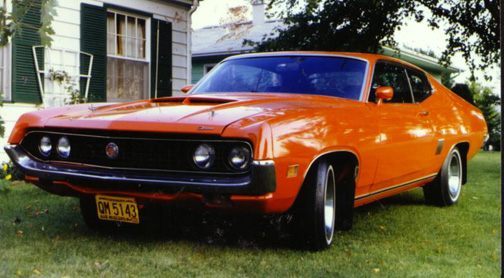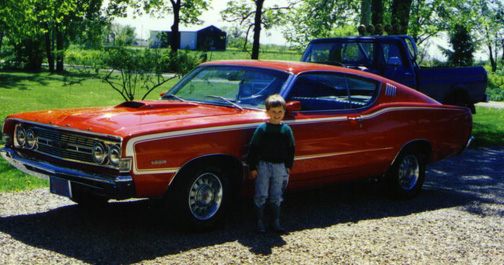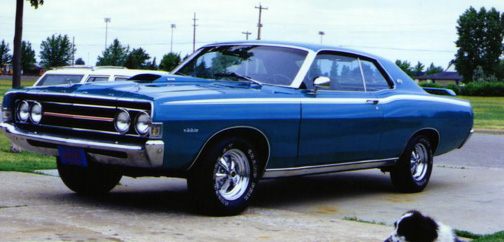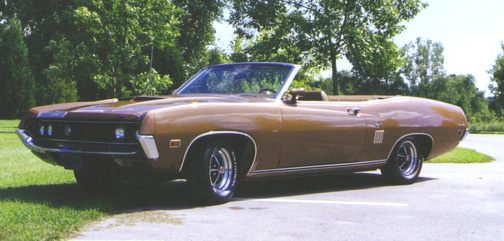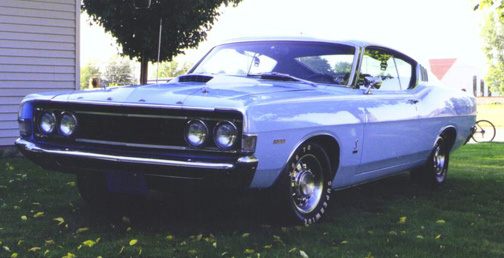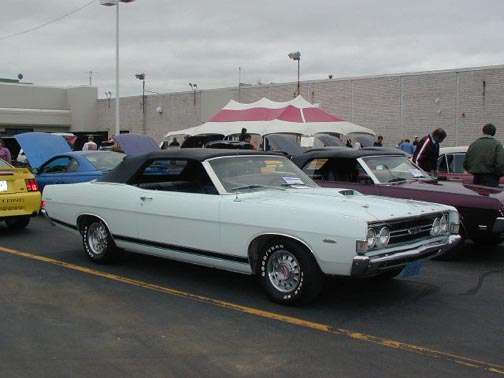 These are some more pictures from James Brighum of Little Chute, Wisconsin. Jim writes "Hi Mike, James Brighum here, I thought you might like to see some pic of some of the Torinos I've owned. These are all cars i've restored myself.
My orange 70 GT 351 4-barrel auto.
My red 68 GT 390 4-barrel 4-speed
My green 69 Torino 351 W auto with factory air
My brown 70 GT conv. 302 auto
My baby blue 69 Q-code Cobra (yes this is the original color) 428 4-barrel auto
Mike if you would like you can put these pic on your pic page. Thank you for posting my Cobra on your forsale list I am greatful. Thank again James Brighum Little Chute Wi."
Jim, nobody should be lucky enough to have owned this many beautiful cars! You are one lucky guy, and they are some lucky cars!