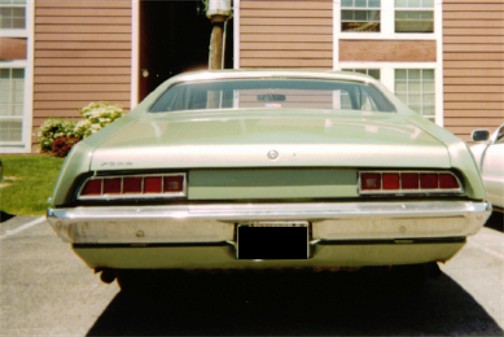 The following comes from Jason Cox from French Lick, Indiana. Jason writes "This is as plain as it gets. 1971 Torino, no PS, noPB, no radio( no antenna), no AC, no carpet, 3-speed on column, 302 ci 2bbl. Only option: chrome strip down side, a $34 option in 71. Will send pictures of upgrade later when finished and I find a new grill (pictures taken before deer incident). This is my favorite daily driver & still under 75,000 miles!"
Thanks Jason, wow, definitely a Plain Jane... but I always had a thing for the plain Janes! Thanks...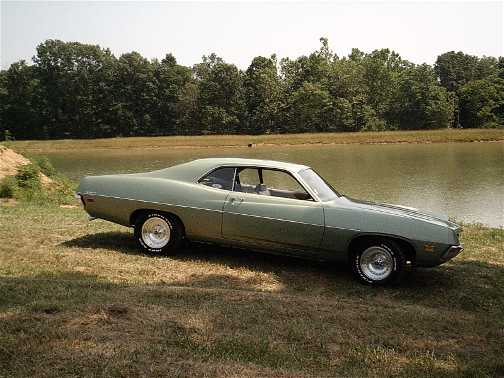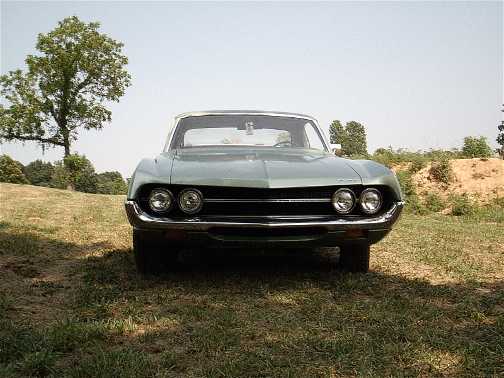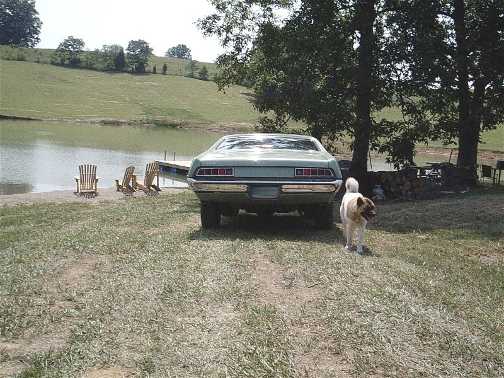 3-30-2004 - "Hey Mike et al, I finally got a new grill last fall and some new wheels to boot. There are pics of when I bought the car on page 12. Between then and now there was damage done to front end by a deer, but it is fixed now. For those who don't know about the car it is a 1971 torino w/ 302(originally 2bbl), 3-speed on column. No AC, no power steering, no power brakes, no radio (no antenna on fender), bench seats, vinyl flooring (no carpet). Only option listed on original sticker is the chrome strips w/ vinyl insert down the sides- $34. Except for engine and wheels, everything else will remain as is. The 3-speed is a pain but lets face it, how many of these do you ever see? Will do a little body work and replace windshield. The previous owner must of had a group of first graders do the previous replacement."