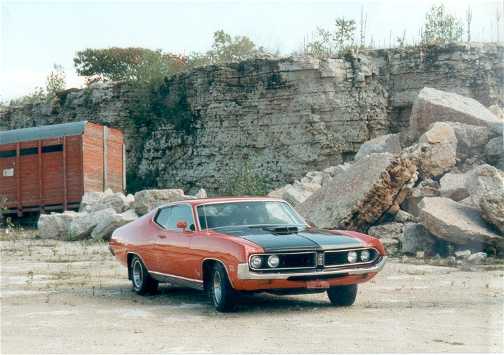 "I can't be much of a computer geek to miss this site for the last 5 years.
I attached a pic of my '71 Cobra as is (nice license plate bracket huh?). Hopefully you can contribute it to the guest photos. The numbers match but I don't have the original wheels, counsel, or grill (I would like the hide-a-way headlight grill). At the time I bought the car I could have had the mag500's for $250 a piece. At the time, the car and the separated original engine was all I could afford.
I do not know the history or where the car originated but it is pretty clean rust and filler wise.
Currently, the 429CJ is in the early stages of being rebuilt and the chassis will be completely restored sometime next summer. The current plans include some non-original customizations which I should be talked out of. I certainly will email a link to posted pics showing progress on the car. She will be turning bright orange with the matte black hood and boasting a 5-sp transmission in place of the original 4-sp. Other customizations will be to the front valance and fascia.
Thanks and Great Site!
Jason Olson WI"