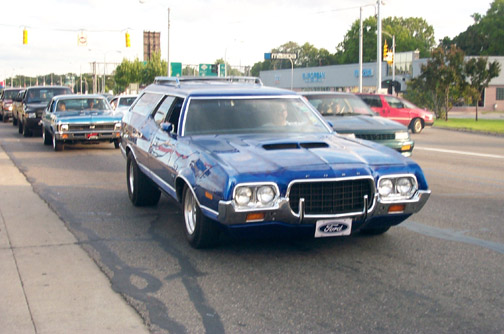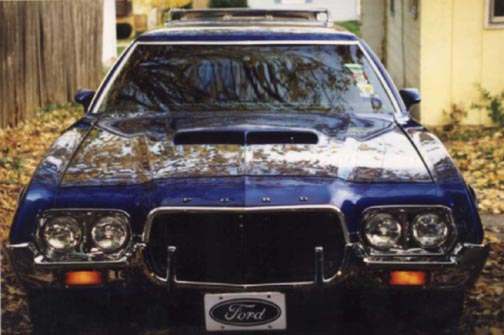 The following comes from Jeff Foster of Grand Rapids, Michigan. Jeff writes "Hey Mike, Excellent site!!! You are doing a great job as representing the best collection of Torino information and pics on the net!! I am the owner of the blue 72 wagon you have pictured in your 2000 Woodward Cruise pics. Had I known you guys had a meeting place or even your "Beach Bash" I would have showed up!!! Thanks for including my car in your slide show. Just got back from the Cruise last night and wished I had drove the wagon again....I took my 2000 SS Camaro and it just isn't as much fun (c: I got a ticket at the 2000 show for squaking the tires too much....lol I have a website I haven't updated for a couple years now, the link is below. I plan on revamping the site to include the car's history and various paint jobs (5 different colors!). We have had the car in our family since 73 (can you picture the vacations already?) and I aquired the car when I was 17 (I am 40 now). Since then, it has grown to almost an obsession and I still have a dream of a pro-street wagon as soon as I locate another that has a body to my liking. I have located another wagon I would like to build in California, but I need to get rid of one first. I have a white 72 Torino wagon also that I WAS going to start chopping for a pro-street build, but it got hurt in the front end and rear after a highway hydroplaning incident )
Anyway.....my name is Jeff Foster and I live over here in Grand Rapids, Mich. Can you tell me how you did your 2000 Dream Cruise picture page? That is the format that would work great in my posting of dozens of pics and commenting on them just below. Anyway, great job and maybe you can either build me a mini-page, or help me establish one you can link to. Blessings, Jeff"
Thanks Jeff, I thought it was a bad-ass car when I took the picture 2 years ago, and I still do! Thanks....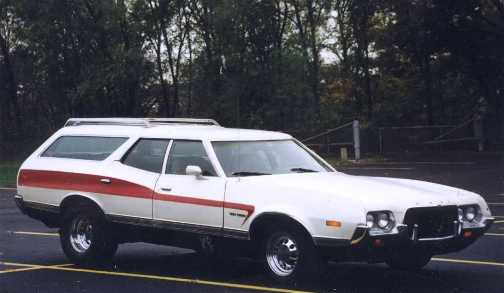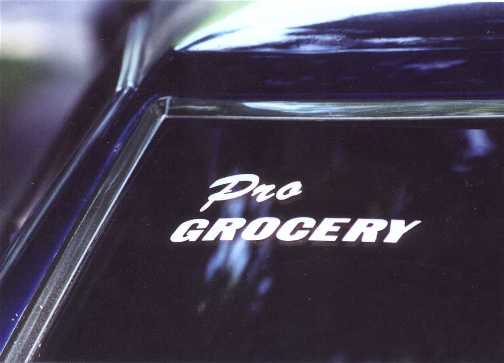 9-7-2003 - "Mike, attached is a couple more pics I thought you would get a kick out of...the one is my other Torino wagon that is smashed now before the accident...what a bummer. I am going to Woodward Saturday...gonna be there? Maybe we can meet up for a beer or something. Jeff"