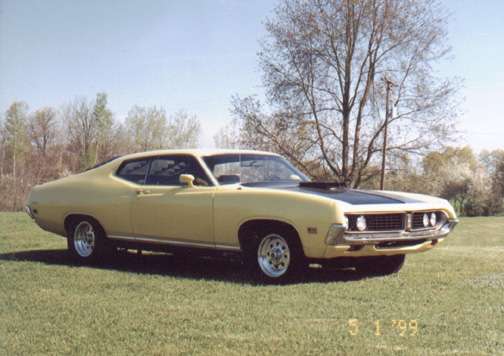 The following come from Jeff Fry of Grand Junction, Michigan. Jeff writes "Mike, here's some details of my car to go along with the photo. you can delete whatever you feel is best. 71 Torino GT, shaker hood, toploader 4spd, centerforce clutch, aluminum driveshaft, 3.90 Detroit Locker, 31sp. Moser axles, Southside bars. 351 Cleveland, .030 over, TRW forged flat tops, 4v closed chamber heads, stainless valves, minor port cleanup, MPG port plates, Ford Power Parts dual plane intake, 750 Barry Grant carb, Cam Research solid roller cam 250@.050, .633 lift, 108lca. Hooker supercomp headers, 3" exh, xpipe, 2ch. Flowmasters. MPG windage tray, Moroso 8qt. pan. Thanks!! Jeff Fry"
Thanks Jeff! Jeff was at the Mini-Meet we had in Detroit and I can say that this is one sweet car!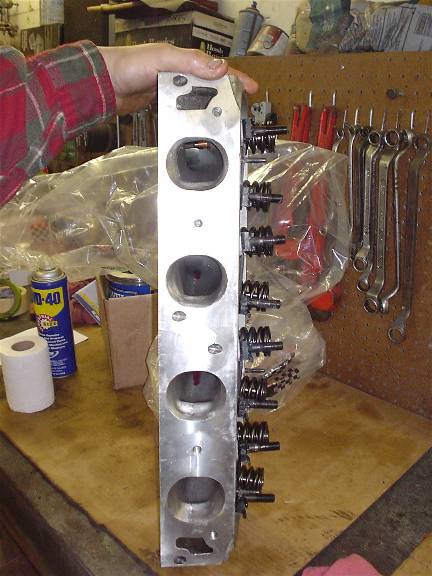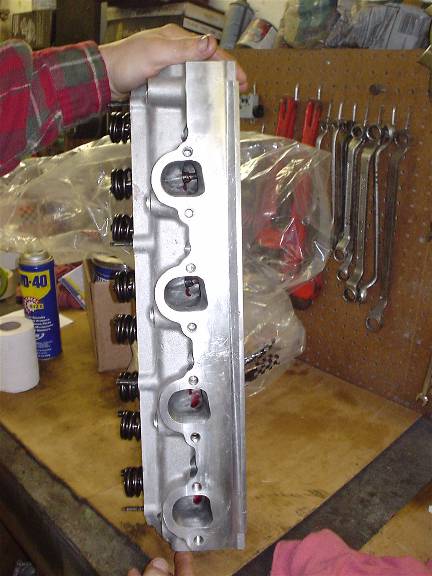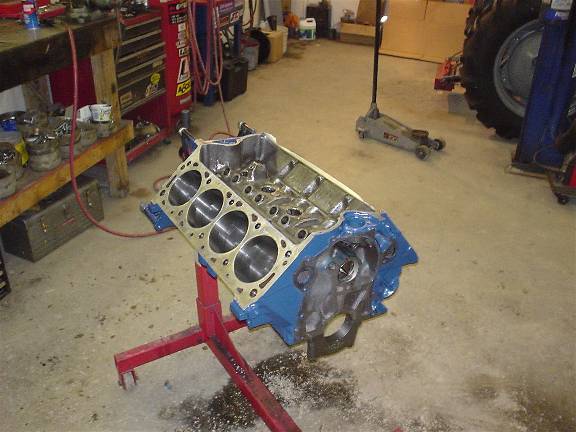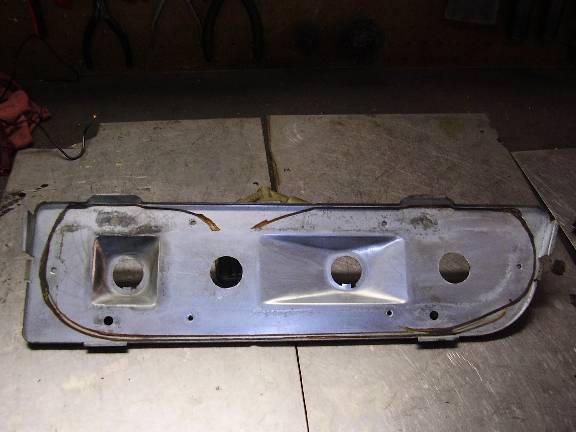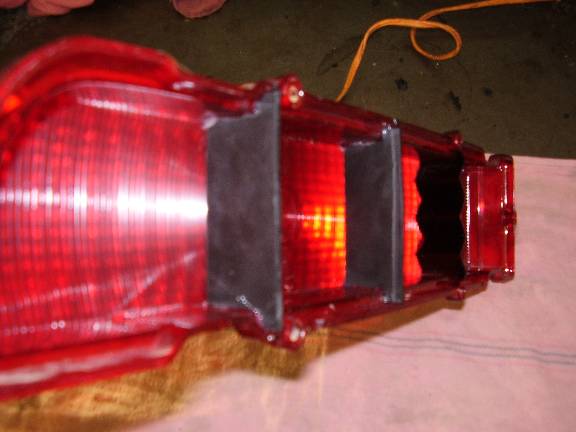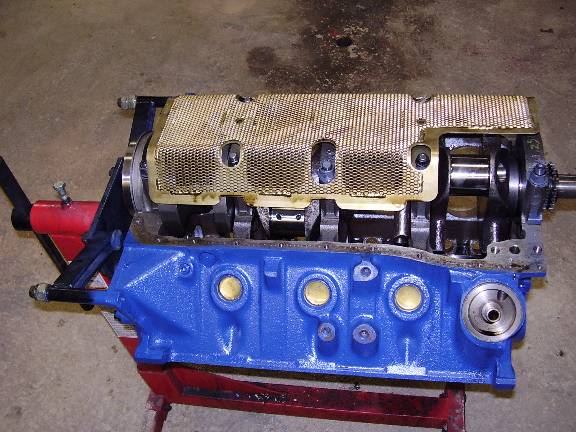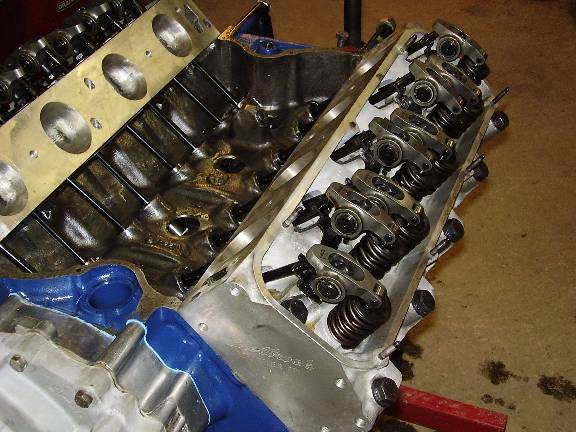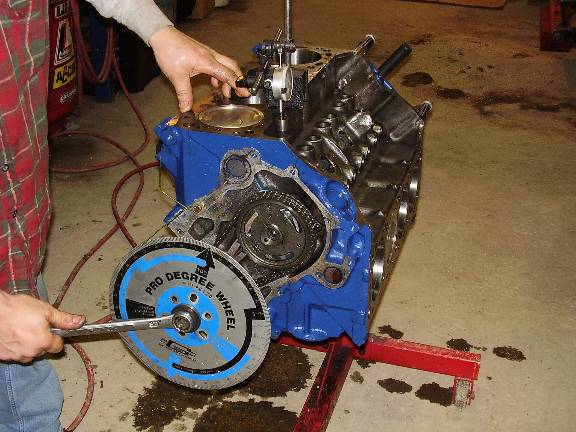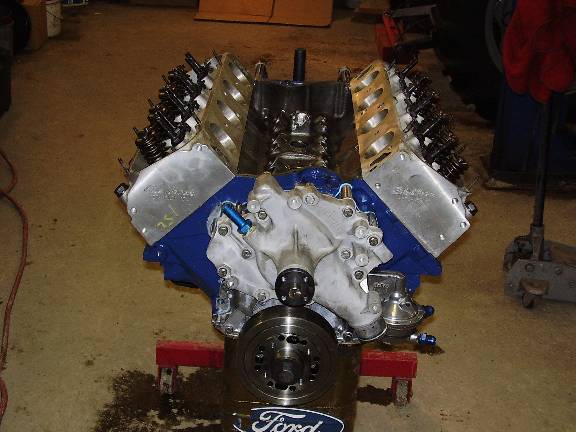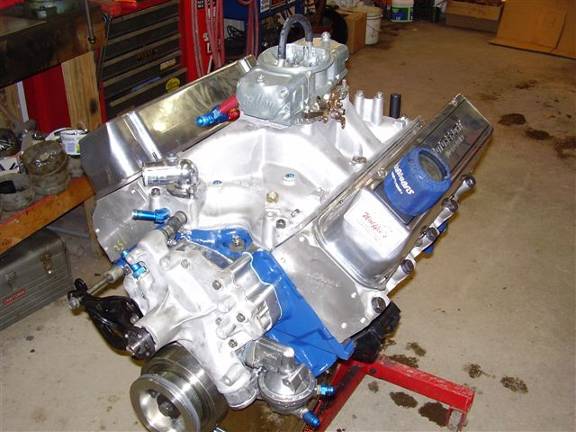 1-20-2006 - "Well, Mike, here's what I did. My 351 clev eland ran 12.40's at Martin , but it was getting tired, turns out the roller cam was going bad, had lifter rollers seized in place and worn badly, lobes worn badly, etc. combined with the fact that the car's rear wheels actually hopped up off the ground on launch due to rear suspension issues, I figure that engine was capable of 12 teens or 12 oh's on a good day, (this was with 4.86 gear installed). anyway, I did a 521 stroker, 460 block .030 overbore, with 4.3" stroke scat crank, scat hbeam rods, Probe forged pistons, Canton windage tray and Milodon 8 qt. pan, HV pump, etc. I used Edelbrock Performer rpm heads, which I had ported some on the exhaust side, and I matched to CJ size on the intake. I had a Lazer solid flat tappet cam ground, 286-291 duration, .635-.645 lift, and 102lca. I used a Weiand 8021 Stealth intake, 850 mighty demon carb, MSD billet distbutor, Cat stainless roller rockers,, Hooker supercomp coated headers(the ones where you have to cut a hole in the firewall on the pass. side), 21" mc Leod clutch, etc....... I will attempt to attach some photos, i may have to mail them seperately, though. I am happy with the performance, I'm quite posative it has low 11's in it, or better. Yours should be right there, too. I do wonder though how much the factory carb/'intake is hurting you, probably several tenths ,. but it sure looks great I admit, to look so stock and run so great! By the way, I'm geared 3.50 now. Is your trans close ratio? In talking with Michael Roberts, he said going to a wide ratio trans woke his car up tremendously, he runs around 10.50's. Ok, thats enough info for tonight. I'll write more after your reply. Your car looks tremendous! Be proud!.
See ya, Jeff Fry
PS. I also converted my rear tail lights to 3 bulb "sequential"."