"Hi Mike. finally got around to sending a pic of my bad boy. Found this car stock in the Mojave desert. I have basically put on all the necessary engine mod stuff and replaced a lot of the stock parts. its a #'s matching 1971 GT and I have original pamphlets and even the build sheets I found in the seats! yep, Thats stock paint but that's the only thing left on my list. Thanks for the help with the classifieds and stuff.
c-ya,
Jeremey McLeod Glendale, AZ"
Thanks Jeremy, Unbelievable what you can find in the desert! It's looking really great, glad I could be of some help. Thanks...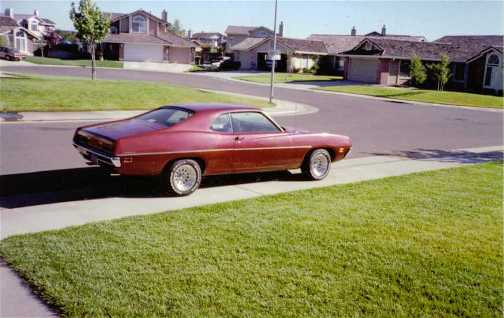 4-5-03 - "Hi, mike. Got another picture for the site. This is a pic of my 1st Torino i owned right after high school, sold it when i went into the Air Force. Now i got that badass 1971 GT i sent you a pic of a couple of weeks ago. Stick this pic next to my name also please on page 12. Its a 1971 2dr hardtop with a hot 302. Thanx, Mike
Jeremey "KILTBOY"McLeod Glendale,AZ"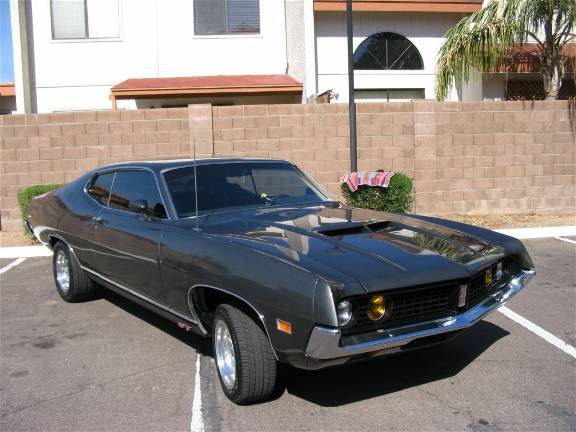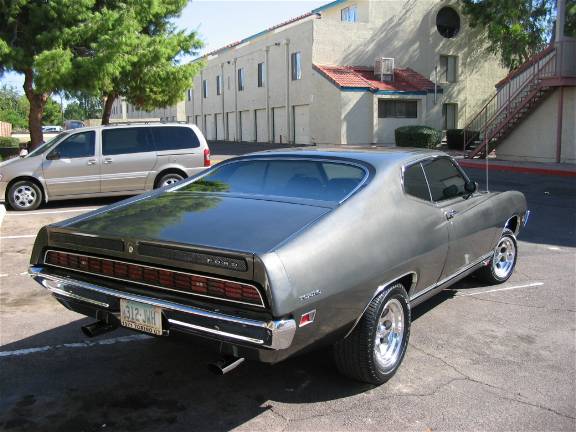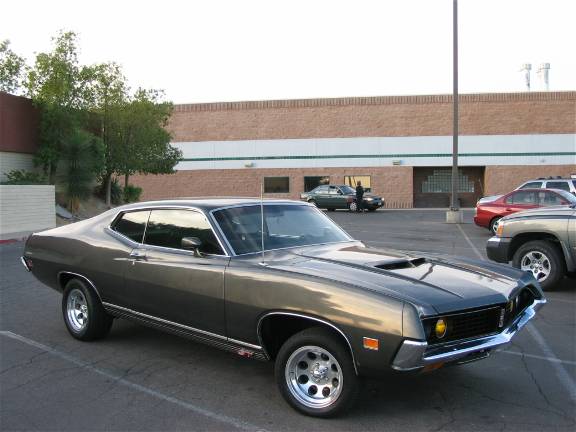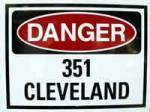 "Mike, Well I got back from my 2nd tour of Iraq this fall and finally got the money to paint the GT. Please stick these photos on page 12 with the rest of my recent ones. I feel like I just bought the car again by the reaction of people and the way the paint has made me love to drive this car again.
Thanks,
SSgt Jeremey McLeod "