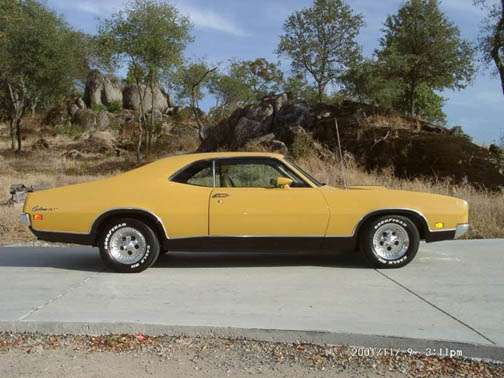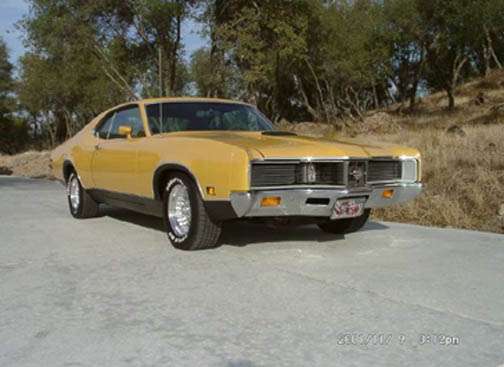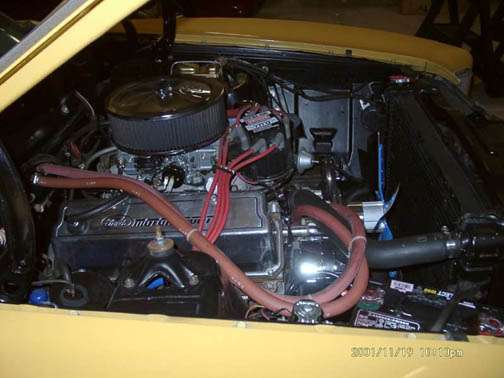 The following comes from Jerry Lass by Grand Rapids, Michigan. Jerry writes "Mike, Just wanted to drop you a line and tell you what a great site you have put together. I'm in the computer biz myself so I know that you have put a lot of work into it. I'm also attaching a couple of pics of my car. It's a 71 Cyclone GT, built 351C, C6. It's a California car, beautiful shape. I live by Grand Rapids, maybe I can get your way this summer to one of the shows. Regards, Jerry"
Thanks Jerry, your car looks fantastic! I love the color combo. Stop by the Detroit Mini-Meet in July, would love to see you there! Thanks....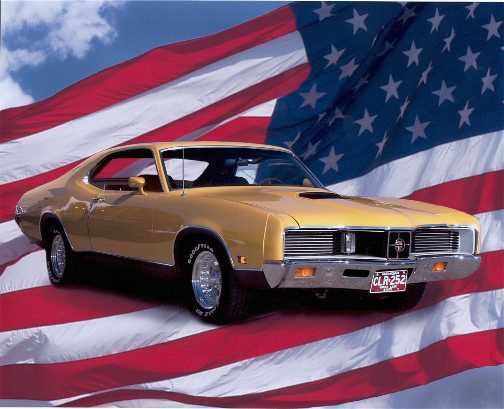 7-30-2003 - "Hi Mike, Thought I'd send another car shot. You already have some pic's of my car on your site but I thought this one is kinda special. I call it my "Made in the USA" shot. Thanks for the great site and all the work you put into it.
Regards, Jerry Lass"