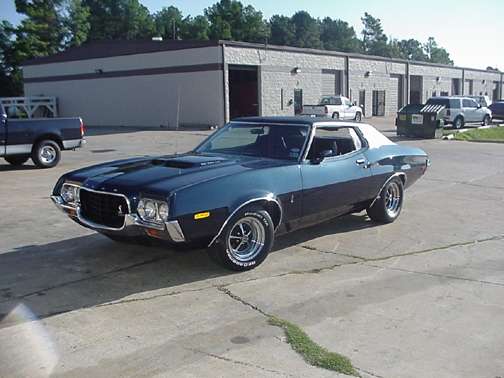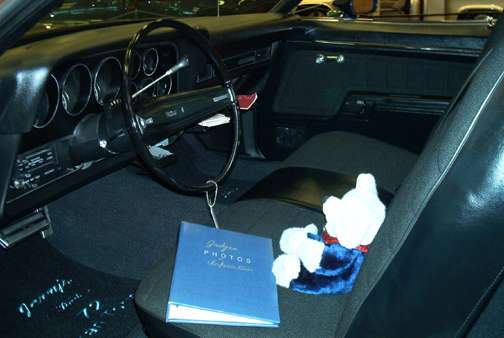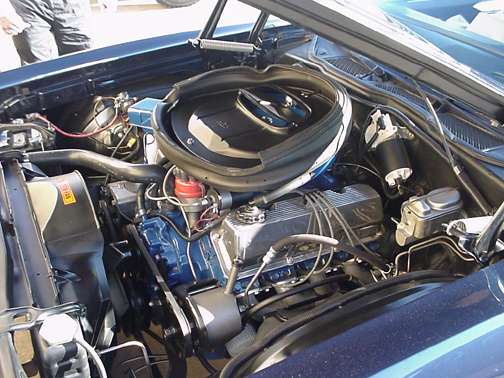 The following comes from Jerry and Sue Lester of Houston, Texas. Jerry and Sue write "Hi Mike. Heard of your site from a friend, All good things. He was right on the money. Your site is the best I have seen, and I have looked at a lot of them. We are sending you a few pictures of our 72 torino. A short story: I ordered him while I was in Viet Nam. 351cj w/ram air , c-6 trans, 9" rear with 389 posi, bench seat. Ran numbers thru Marti Works and found out he is 1 of 16. We restored him over the past 5 years and now run the ISCA circuit. Took the Western Div. class championship in 2001 and are in line for it again this year. We have met a lot of torino people at the shows. The car brings back so many memories to them. That makes it all worth while. Plus we are helping with advice and directions for parts to some people that are restoring other 72's . A lot of people helped us and now we can return the pleasure. the car is rightfully named: An Old Friend. He has been my friend a long time. Hope to see our pictures and words in your site. Jerry and Sue Lester Houston, TX. PS if anybody wants to reach us: 72torino@msn.com"
Thanks Jerry and Sue, I would be an honor to post your car! It is beautiful!
5-11-2003 - "Keeping the Torino Name on Top" "Evening Mike. Just a little update on our 72 Torino for this season in the ISCA; 6 shows; 6 wins, 5 display, 3 outstanding custom , 3 paint, 1 engine and 1 interior awards. We put the Torino name at the top of the western division and at the top of the International standings, for our class. We continue to get emails from people that are restoring 72s for help. We received a lot of help during our rebuild and we are more than glad to return the favor. A few of the emails came due to seeing our car in your web site. Keep up the great work. Jerry and Sue Lester"