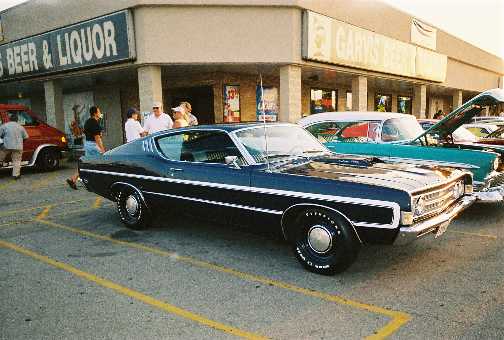 The following comes from Joe Kinder of Milwaukee, Wisconsin. Joe writes "Hi Mike. Great site! Joe Kinder here from Milwaukee Wisconsin. I just bought and drove this 1969 beauty up from Iowa. I added the 15" steel wheels, dog dishers, and wide ovals. Cleaned it up a bit too. Hope you enjoy the pic as I am enjoying this car. thanks much..... Joe"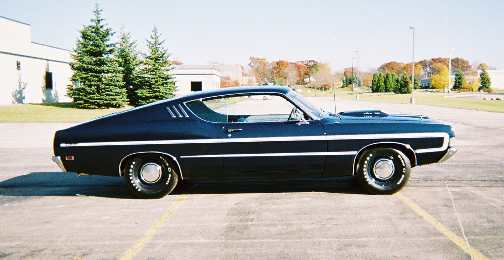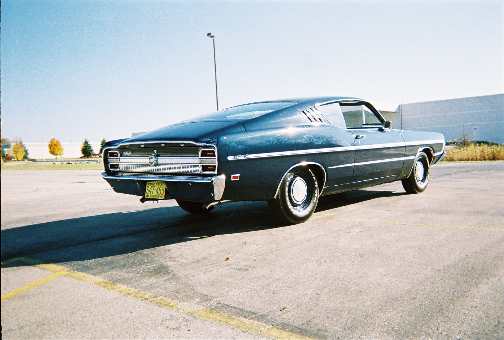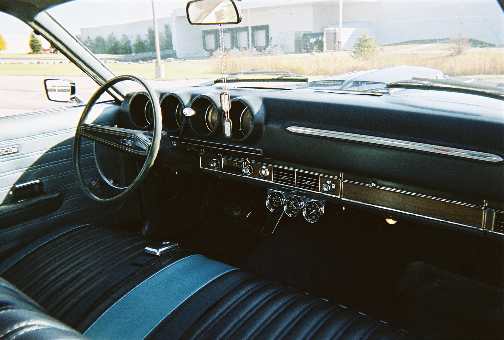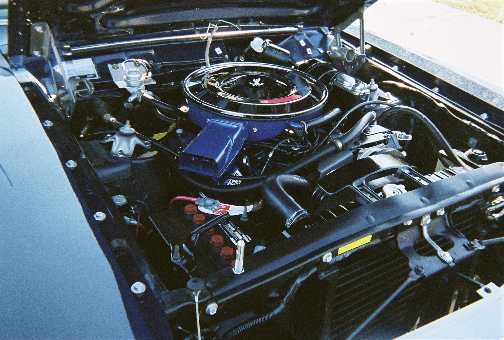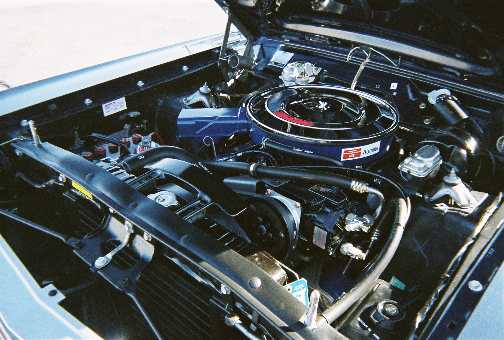 10-26-2004 - "Mike, here are some update pictures.
I made many updates to this car in the last year and some months. I completely detailed under the hood. New parts, NOS parts, and a sandblaster helped. Factory tags, decals, chalk marks, final inspection tags, etc. Other updates are a NOS AM radio, KYB rear shocks, Hooker supercomp headers, Flowmaster aluminized 2 1/4 exhaust, holley 650 / 4150 no choke, and a 3.90:1 rear locker. These changes really made the 351W come alive.
Thanks for posting... Keep up the excellent work on the worlds BEST Torino website.
Joe Kinder"