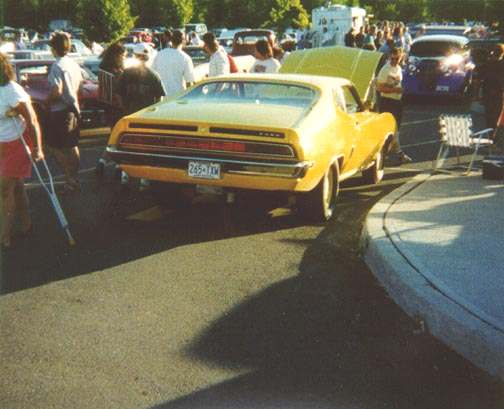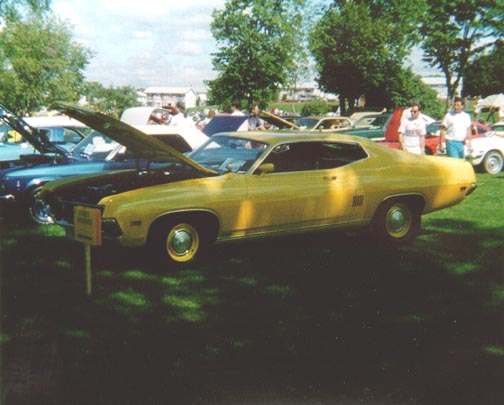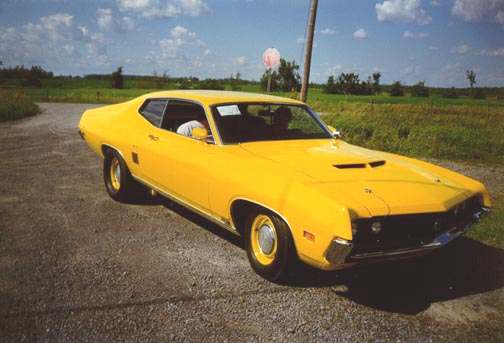 The following comes from Joey Dube of Canada. Joey writes "the car is a 351c 4bbl 70 Torino GT it is rust free. It now has a 473, full manual C6 with 4000 converter, 456 & spooled rear end. For a little extra help it has a Mr. Bigshot nitros kit. The rear tires are M/T street et s. The car runs 11:50s. I'll be racing it at the National street car Association at Grand motorplex Grand bend Canada. Aug 11-12. Here are some pictures hope they work."
Thanks Joey, they work for me! Car looks like a sleeper and sounds like a monster! Thanks..... it looks great!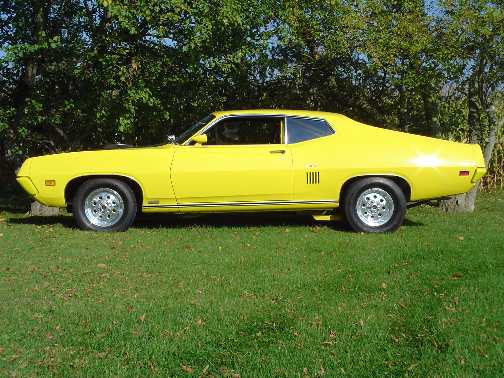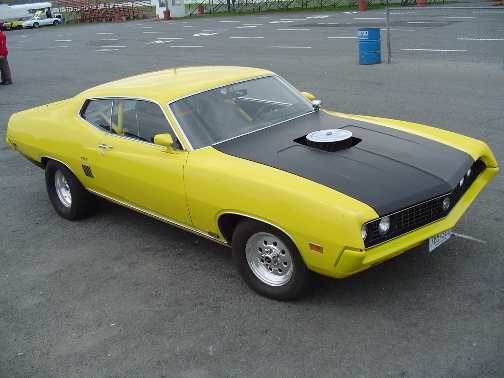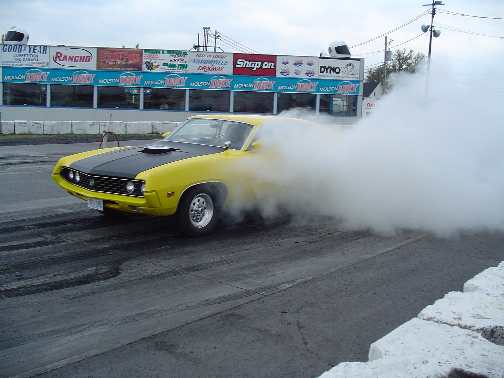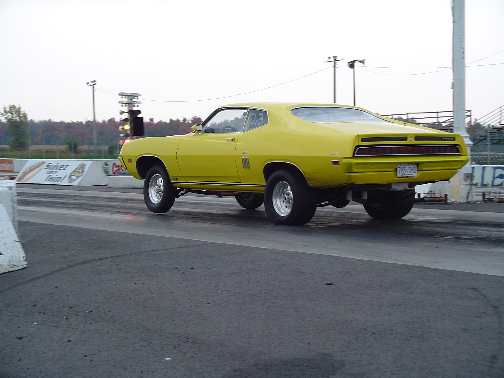 12-1-2004 - "Hi Mike I just wanted to send some updated pics of the car. This winter I will be putting the GT hood back on the car, the shaker hood was just temporary. Glad to see your car is finely back together."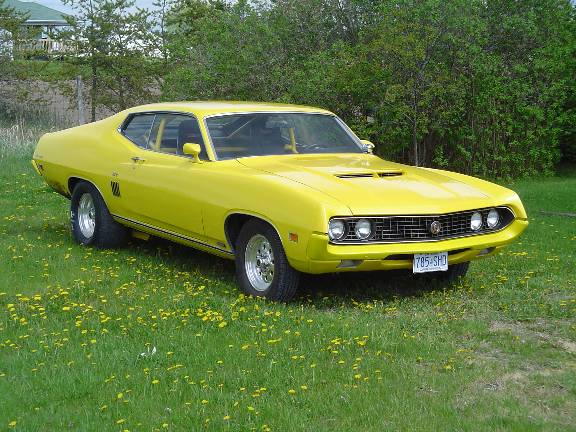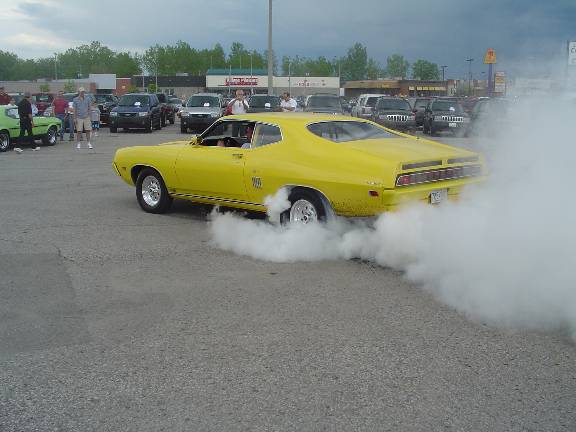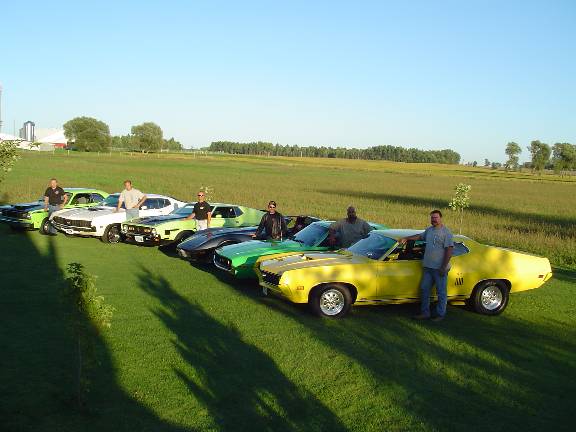 9-12-2005 - "Hi Mike here are a couple of updated picture's the last is a bunch of my friend's at a get together at my house after a car show.
P.S. Your web page and forum are the best. (Keep up the good work)"