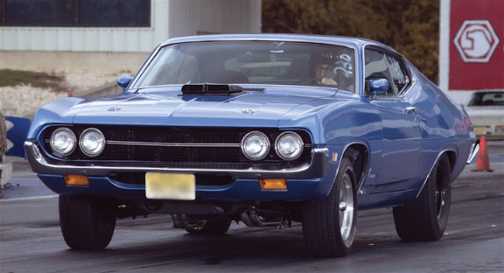 The following comes from John Puchalski of Freehold, New Jersey. John writes "Hi Mike Attached is an another picture of my 70' Torino Cobra in action at Englishtown's Raceway Park. I made several trips to the track this fall. My best run to date is 13.625 @ 104.74 mph. I think very respectable for a car that weighs almost 4000lbs and spins the tires even with sticky L60x15 tires on back.
John Puchalski Freehold NJ
PS---thanks for getting the forum up and running---it is a resource for information which has helped me numerous times."
Thanks John, you bet that's respectable, and it looks mean also!! Thanks...