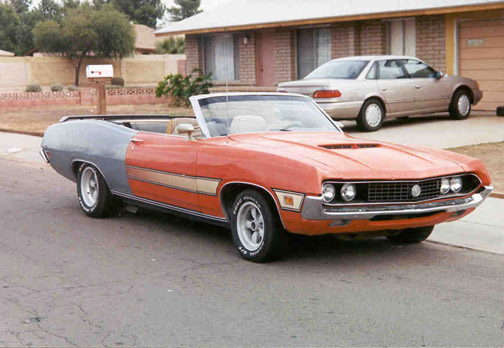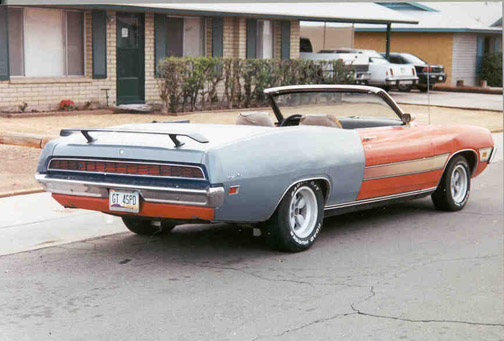 The following comes from Jon Seidl of Phoenix, Arizona. Jon writes "HI Mike, I been watching your web page for some time now . Great site , I go to it ever day I'm at work . I figure if you liked my car you can use it . My name is Jon Seidl , I live in Phx Az . This is a pic of my 70 Torino GT convertible . It is a 351 4v , 4 speed , buckets seat council car . I put rear disk breaks on it and lower the back down 2 inches . The car has ac, ps and posi 3.25:1. The rear tires are 255.60.15's.The car just loves to run down the freeway . Still needs work but its getting there . I hope you will use it for your web page ... Thanks ... Jon"
Thanks Jon...... of course I like it! It's a Torino and it looks great!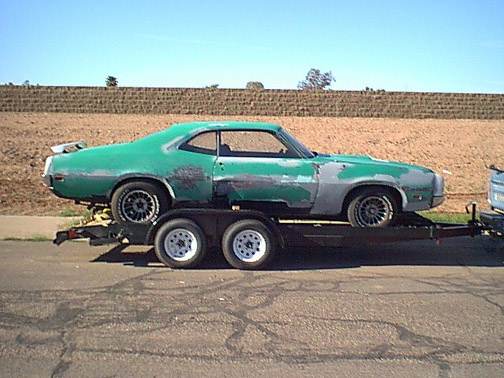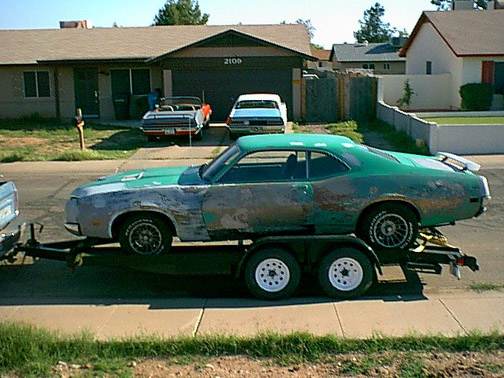 "This is Jon Seidl in Phx , Az again .I'm sending you some pics of my 70 cyclone spoiler I'm working on , this is the way it looked when I pick it up . Its hard to find any nice cyclone , they all have been ran hard . Its a factory 429 CJ 4 speed car . The car is equipped with ps, pdb, non ac, buckets, 3:50.1 and also has California emissions on the car . The car is grabber / competition green with black interior . The cars in the background is my 70 GT convertible and my 71 Cobra 351 4v c6 car . I hope you don't mind cars that are in progress . As you can tell I have a few cars .... Thanks again .... Jon"
Don't mind at all Jon...... gotta love it!