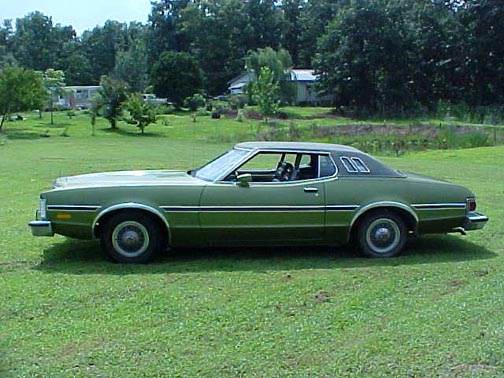 The following comes from Justin Causey of Henagar, Alabama. Justin writes "Hey, like your web sight. I'm sending you a pic of My Grand Torino Elite it's got a 351 /W 2 V, all original. It's got the tachometer, goes 140 mph and runs like new hope you like it .
Justin Causey of Henagar Alabama"
Thanks Justin, I do like it! Looks like a sweet ride!