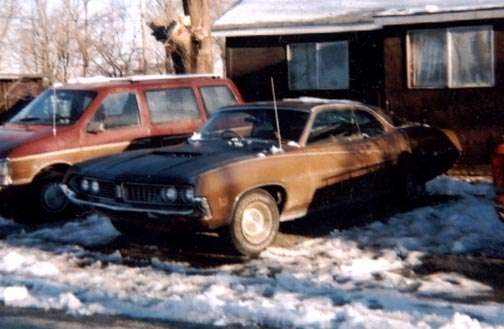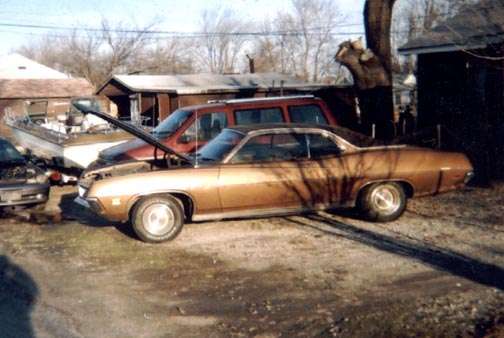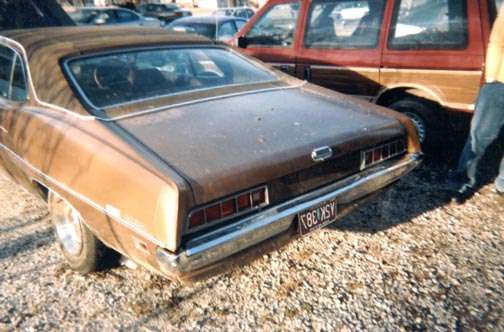 I received the following from Justin Crosby of Miami, Oklahoma, Justin writes "Hi I saw the site great site I thought I'd send pics of my car its all stock 302 2 barrel c4 I'm 16 and its my first car. I like classics so I chose to get her. I got her for 500 dollars as the way its sits. Its at the shop being fixed I cant wait till she's done I'll send some more pics of when she is done. I was wondering if you would add my car to your site, thanx"
Thanks Justin, I would be glad to add it to the site! It's great to see you starting out right!!!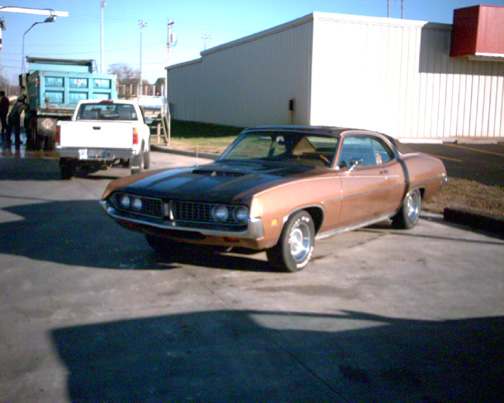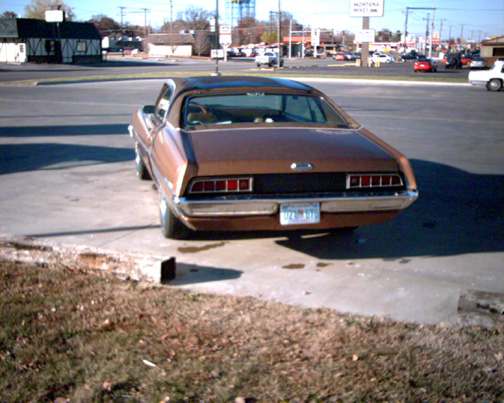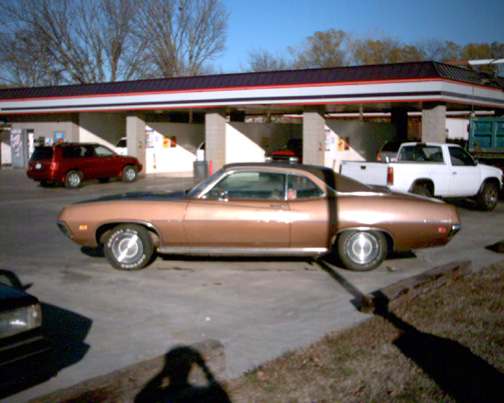 11-18-2002 - "I got the car on the road a few days ago got some pics today. We did some work we repainted the hood flat black painted the tailight panel flat black put new 60 seriies raised white letter on it 235 60 14's up front 245 60 14's on back and put decals and put dual exhaust with glasspacks and chrome tips that come out in front of back tires sounds great! Justin Crosby"