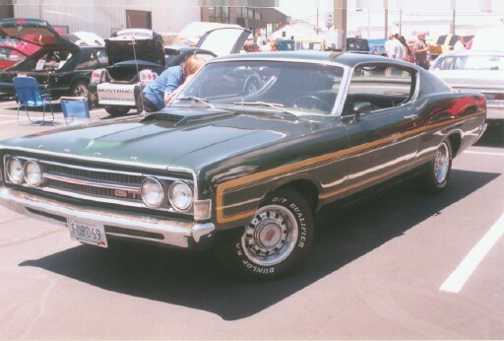 The following comes from Ken Handshaw of Riverside, Rhode Island. Ken writes "Hi Mike, I'm enclosing a photo of our 1969 Torino GT. My name is Ken Handshaw and I live in Riverside, RI. We have had the car for about 10 months and have already done a ton of things to it. Its a ball to drive and sure gets a lot of attention.
Thanks, Ken Handshaw"
Thanks Ken, I bet it gets a lot of attention... it looks great! Thanks...