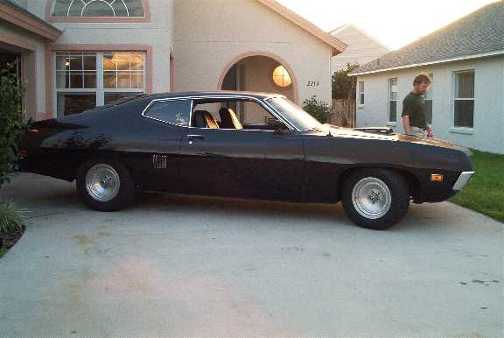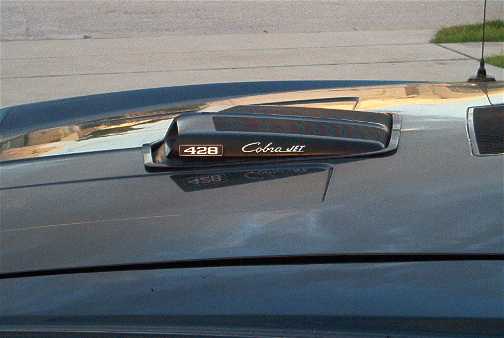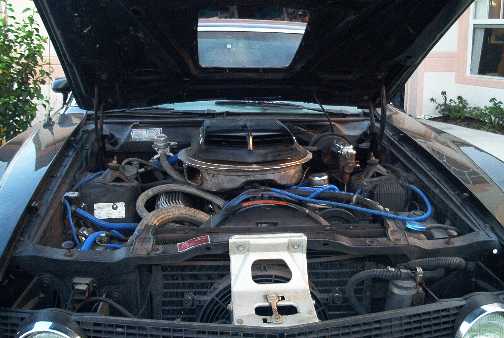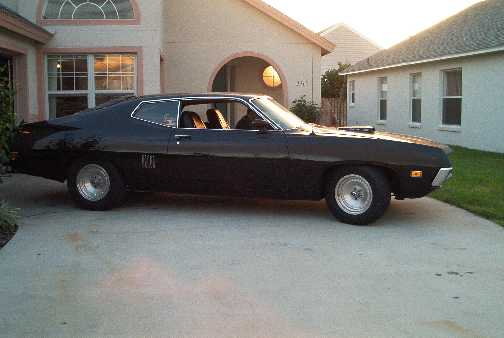 The following comes from Kirk Morse of Clermont, Florida. Kirk writes "Mike, I just found your website and I thank its great. Its hard to find Torino lovers out there. If you don't mind I will send you a Picture of my 1970 Torino Cobra. My name is Kirk Morse and I'm based out of Clermont Fla. I bought this 1970 Torino Cobra from a lady back in 1987 and it was in bad shape when i got it. The whole dash was almost destroyed along with the instrument cluster. The interior was shag carpet on the roof and doors. The 429 engine was replaced with a 351 Clevland. the brakes didn't work and the lady told me her son had let it sit for years. My work was cut out for me and it took me seven year to get it where I was ready to drive it. When i went to get it registered the lady had signed the wrong information on the title and she was long deceased. I ran into a brick wall with the state so I had to do the next thing and that is pull the dash out of another 1970 Torino GT that I had a good title to and get it registered to. This car now has a 428CJ that has just over 450 horses. I put a lot of 427 parts in this motor and about $4,000 to get it to the that Horse Power. I found a place in Oklahoma that a few Cobra Torino's that I fixed the inside of the car. It also has the C6 Auto, Air Conditioning. I have a few things left to fix on it but that will come shortly. I found a place in California that has the Shaker Hood Seal that I need badly because when I drive it the water runs right on top of the motor. I drive this one a lot because of the way I like it rides. I have in the past built some fine Ford's with big Motors but by far the Torino Cobra or any of the 1970 Torino's will allways be my heart's desire.
Thanks Your friend Kirk"
Thanks Kirk, it may be hard to find Torino Lovers out there, but it's easy in here! Great car, looks fantastic!