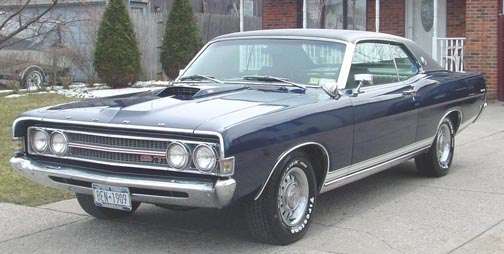 The following comes from Larry Perry of Amherst, New York. Larry writes "Hi Mike, Here is a picture of my 69 M-Code Torino GT Hardtop. It is a relatively untouched car with the exception of flowmasters and the new tires. Even the spotlight was installed at the dealer prior to delivery. I'll be bringing this one to Detroit in July 2002! Hopefully this time next year, my 69 Cobra will be presentable and I'll send more pics!
Thanks, great site Larry W. Perry, Amherst, NY 69 M-Code Formal, 69 F-Code Formal, 69 Q-Code Fastback"
Thanks Larry, gorgeous car! I am looking forward to seeing it and meeting you at the 2002 Mini-Meet! Thanks......