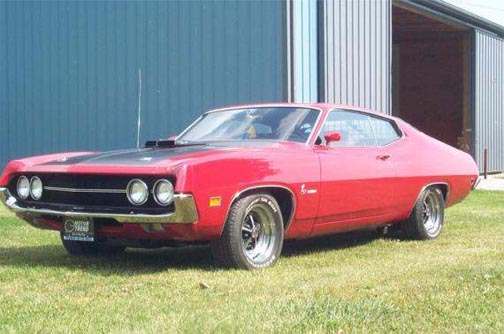 The received the following from Lincoln Lee of Indiana. Lincoln writes "Here is a picture of my 1970 Torino Cobra, it's a 429 scj, C6, drag pack car, it has 45,000 original miles. It was restored by a friend of mine in 87-88, he passed away in 90, I bought the car from his son in 98. It has the factory oil cooler and rear window louvers, thanks, great site.
Lincoln Lee Indiana"
Thanks Lincoln, Great car! I'm sorry to hear about your friend, but it seems very special that you can kinda continue in the direction he was going. Thanks for the compliment on the site, but it you guys that make it great! Thanks for the great car....