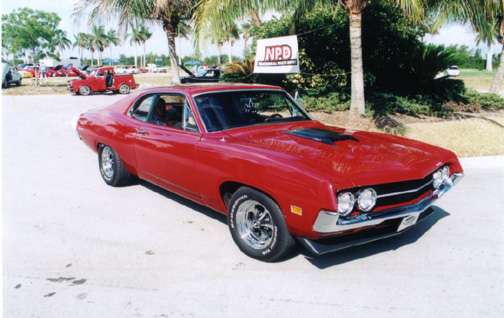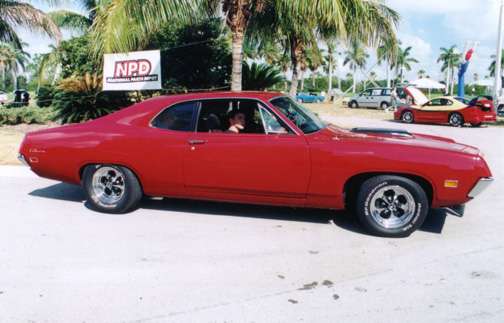 The following comes from Lonnie Plank of Fort Pierce, Florida. Lonnie writes "Hey Mike,
Here is those pics of my car you asked for. I hope you like.
1970 1/2 Ford Falcon
351 Cleveland 4v v8
Edelbrock 600cfm 4-barrel Carb.
Edelbrock Performer Intake
Crane Gold Race Rockers
COMP cams performance cam and lifters
March Aluminum Pulleys.
Mallory Distributor and Hyfire Ignition
Weiand Action Plus Aluminum Water Pump
Hedman hedders (ceramic coated by PPC)
Flowmaster Series 40
C-6 AOD Transmission w/ shift kit.
9" rearend with 3.89 gear.
Cragar Keystone Klassic Chrome Rims
Lonnie" http://tcsgfts.tripod.com/70falcon.html
Thanks Lonnie, Wow, spectacular! Very beautiful car, what a bird! Thanks....